Conversion Strategy
Tips for Optimization
May 7, 2013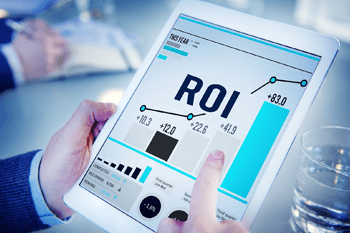 Wouldn't you use performance metrics to determine which visitors are returning to your site? Do you want to know who your most loyal customers are? Do you want to tap into your web analytics to discover when your shopping carts are abandoned?
If you're a savvy company, who wouldn't want to know these answers? Moonstone Interactive is one of the leading companies for measuring marketing ROI. So Moonstone can help you discover a wide variety of insights to provide extremely valuable performance metrics data.
Web Analytics Help You Look Behind The Curtain.
When it comes to web analytics, knowledge is power. Performance metrics are indisputable. Moonstone Interactive can help you look behind the pages of your site to yield powerful knowledge about a myriad of key measures and marketing ROI, including:
Conversion of visitors into business goals – This should be the purpose of any website, so you can know what the most efficient pages of your site are for attracting visitors and to see which changes you've made – recently or in the past – are the most effective.
Conversion measured at specific campaign levels – Using marketing ROI, you can measure the effectiveness of each of these campaigns:

Offline Campaigns, such as direct mail
Other Campaigns or traffic sources

Measuring the success of specific campaigns – We can help you determine the performance metrics, the success of specific campaigns with specific messages through marketing ROI, including:

SEO, Google PPC, Blog, Christmas Email, Yellow Pages, Facebook, Twitter, LinkedIn and more.

Setting up respective objectives and web analytics to optimize campaigns – Once you have a campaign that shows success, we can help you tweak it and re-test it for possible higher responses.