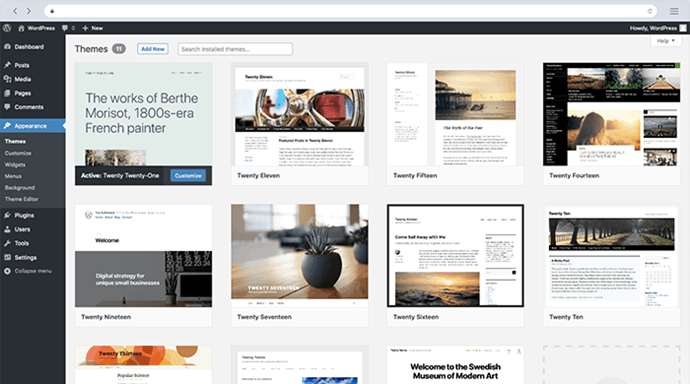 WordPress
Moonstone Interactive is an Enterprise-Level WordPress Provider
WordPress is an open-source CMS that powers more than 39.5% of all websites. It's a popular platform that offers a variety of connected tools and services (plugins). An open community of contributors, including agencies, designers, and developers, build and publish these plugins. However, implementing the right combination of tools and services can be challenging.
Do you want to differentiate your website? You just need the right partner to assist you with best practices and industry expertise. Moonstone Interactive is an enterprise-level WordPress provider and can help you develop custom solutions for your business use case. We ensure that your website is managed with feature compatibility and security optimization.
Request a Free Consultation
Features
Simple Interface
Publishing Tools
User Management
Media Management
Full Standards Compliance
Theme System
Extend with Plugins
Built-In Comments
E-commerce Solutions
Search Engine Optimized (SEO)
Simple Installation
Content Importers
Benefits
Easy-to-use, theme-driven design
Templates to generate dynamic pages
Custom functionality with plugins
Multi-site technology for full administrative control
Access and modify everything related to your site
Frequent development and updates with no licensing fees
WordPress powers over 64 million websites worldwide.