Pay-Per-Click
Tips for Online Marketing
September 13, 2013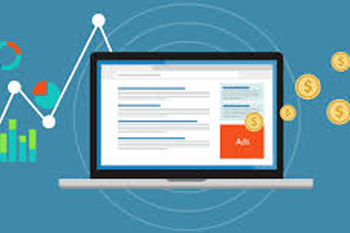 Let's face it. You want your Pay-Per-Click (PPC) campaign to produce profits instead of being a virtual money pit. You want to lure visitors to your Website. You want to then convert them into customers.
Immediate Placement. Immediate Results.
Pay-Per-Click campaigns from a proven PPC campaign management company like Moonstone Interactive can provide immediate placement based of your bid amount. When compared to a SEO plan that takes time to be recognized and awarded with higher placement, the benefit is that your PPC campaign from an AdWords consultant is immediate. Thereby, you can see results and optimize more quickly.
The Better You Measure, You More You Can Improve.
If you have the budget to invest with a PPC expert for a Pay-Per-Click campaign, you can improve your marketing by drawing visitors directly to your Website. As with SEO, while there are many PPC agencies in the marketplace and a myriad of companies with internal personnel focused on PPC clicks, Moonstone Interactive differs from many PPC campaign management professionals because of our additional focus on market research, competitive intelligence, and goal conversion. The key is being able to track your sales results by keyword within campaign. Why pay for keywords that do not delivery sales?
Get The Most Bang Out Of Every Click.
With any PPC campaign, you're paying for every click. So make sure you use an AdWords consultant you can trust. When you choose a team with the online reputation of Moonstone Interactive, we know the importance of PPC goal and campaign tracking. After all, while most PPC programs offer great reporting about impressions and click-through rates, it doesn't enable you to optimize these campaigns from a ROI perspective.
To accomplish ROI with your marketing budget, choose a PPC expert that is focused on your business results when recommending which PPC programs, what ad copy, and what keywords to use.