In the digital era, having an exceptional online presence is not merely an option but a necessity for businesses. At Moonstone Interactive, we acknowledge this need and provide unrivaled Web Development Services to create an impactful online identity for your business. Our comprehensive solutions cater to all your business needs, considering your specific industry nuances, market dynamics, and customer preferences. Our expert web developers and designers make your business vision a reality by creating a robust online platform that promotes your brand's identity.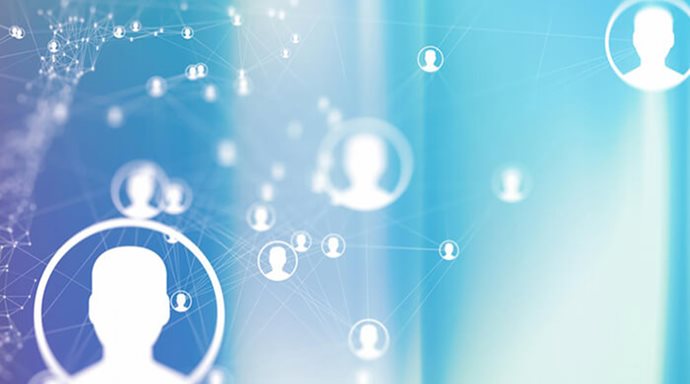 Set Your Website's Business Goals
The paramount goal of our web development services is to assist your business in realizing its potential and achieving new heights of success. A well-designed and developed website can be a game-changer for any company. It serves as a platform for showcasing your products or services and functions as an interactive touchpoint for your audience, fostering strong relationships between your brand and its customers.
Our approach is holistic, taking into consideration all aspects of your business. We focus on enhancing your brand visibility, improving user engagement, streamlining operations, and boosting conversion rates. Our years of experience and innovative strategies make us a one-stop solution for all your web development needs.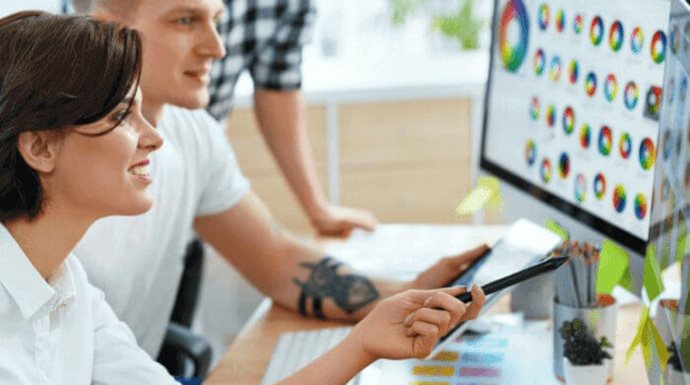 Web Development Services: Best of the Industry Practices
With a rich history dating back to 1995, Moonstone Interactive is a seasoned player in the web development industry. Our decades of experience and commitment to delivering superior web solutions have positioned us as a leading Web Development Services provider.
Our portfolio is a testament to our skill and expertise. It features successful projects, each one a blend of innovative web design features, easy-to-use content management systems (CMS), unique customizations, specialized applications, and secure shopping carts. These successful projects speak volumes about our ability to design and develop sophisticated content management solutions, tailor-made application development, mobile app development, and custom e-commerce sites.
In the ever-evolving digital landscape, we keep abreast of the latest technological advancements and industry best practices. We continuously refine our strategies and solutions to deliver cutting-edge, competitive services to our clients. With Moonstone Interactive, you can be confident that you will receive top-tier web development services that sync with the latest trends and technologies.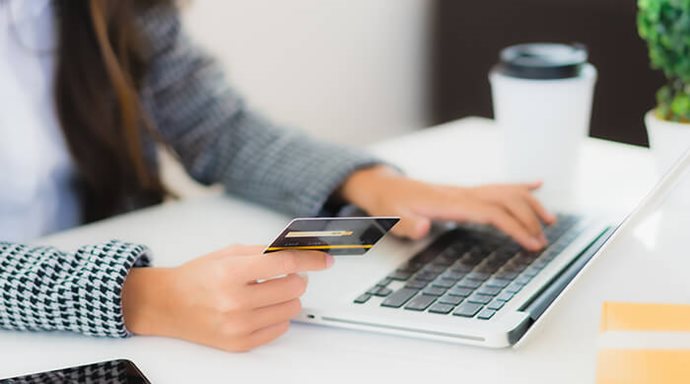 E-Commerce Web Development: Boost Your Sales
Increase sales with lower abandon rates.
Our comprehensive Web Development Services suite also extends to the realm of e-commerce. A seamless online shopping experience is essential in today's digital age. At Moonstone Interactive, we understand this need and provide robust e-commerce web design and development solutions to give your customers an unrivaled shopping experience.
We specialize in creating and integrating custom shopping cart applications and third-party online store applications into your website. These integrations work seamlessly with online Payment Gateways, offering secure and reliable payment processing. This attention to detail and focus on security builds trust with your customers. It enhances their overall shopping experience, thus driving sales and growing your business.
At Moonstone Interactive, there is always room for improvement. To this end, we continuously measure and analyze shopping cart conversion/abandon rates to identify areas of potential enhancement. This diligent approach allows us to optimize your e-commerce web development, driving user engagement and delivering optimal business results.
Your Trust is Our Asset: Dependable Web Expertise
Moonstone Interactive is a web development company. We understand the importance of trust in fostering successful relationships. This understanding guides our operations and interactions with clients. We are committed to delivering reliable web expertise to drive your business forward.
Our portfolio is a testament to our dependability. It showcases various industry best practices for mobile and web-based applications, enterprise-level implementation, and cross-device, cross-browser quality assurance. This range of expertise reflects our commitment to delivering high-quality web design for your chosen content management system (CMS). Furthermore, we provide customized solutions tailored to your unique business requirements, ensuring your online platform reflects your brand.
Web Development that Exceeds Expectations
At Moonstone Interactive, we believe in breaking boundaries and setting new standards. Our Web Development Services go beyond conventional norms, delivering a spectrum of benefits that align perfectly with your business objectives. As a fully integrated web development company, our approach concerns your unique business needs and aspirations.
Our first step involves diving deep into your business to understand it thoroughly. We learn about your marketing plans, target audience, business goals, and key competitors. This thorough understanding allows us to identify opportunities and threats, enabling us to formulate effective strategies that strengthen your online presence.
Once we've comprehensively understood your business, we design targeted web capabilities that reinforce your brand identity and set you apart from the competition. Our focus is not just to meet your expectations but to exceed them. To this end, our web development services incorporate advanced enterprise-level solutions that ensure your website always works towards your business goals. With us by your side, you can rest assured that your online platform is an always-on, relentless machine driving your brand forward 24/7.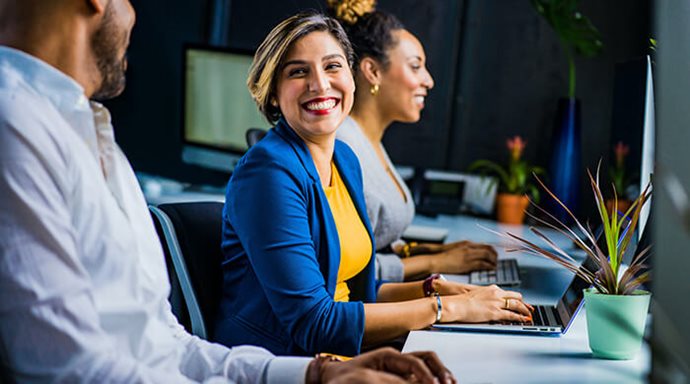 Certified Experience in Web Development Services
Moonstone Interactive brings a wealth of certified experience in providing Web Development Services. Our team of professionals is certified in a wide array of platforms, including but not limited to WordPress (Enterprise-Level), Kentico, Optimizely (Formerly Episerver), and Ektron. Furthermore, our developers have a vast knowledge base in custom e-commerce development, ensuring that we cater to all your online business needs efficiently and effectively.
You're getting more than exceptional web development services by partnering with Moonstone Interactive. You're gaining a reliable partner committed to your business's success. We understand the significance of your business goals and work diligently to help you achieve them. We are excited to welcome you to our growing family of satisfied clients. With Moonstone Interactive, you can expect the best web development services.