Social Media Best Practices
Tips for Online Marketing
December 13, 2013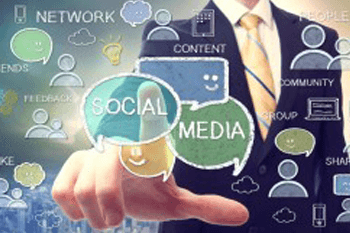 If you want to use your Facebook, Twitter, or LinkedIn account for business, you should consider social media consulting to optimize your marketing efforts and make your messaging more effective.
Facebook has hundreds of millions of users – and is growing exponentially. Half of the active users log on daily and each has an average of 130 friends, so it's more important than ever to create a targeted social media campaign designed by an expert like Moonstone Interactive.
As a Social Media Consultant, Moonstone Interactive Uses Best Practices.
A Moonstone social media consultant can provide your business with a well-planned social media campaign that can:
Optimize your efforts within the right social communities – One result of social media consulting is to discover where your target prospects would most likely be receptive to your service. For example, Facebook participants may not be receptive to a discussion about Payroll services or angel funding, but your LinkedIn connections may be.
Deliver value to your community – By using the right information, offers, and engagement campaigns, such as contests, surveys, and games, your social media campaign can succeed where others have failed.
Establish your market leadership – A social media consultant can recommend the right way to build sub-communities around your area of expertise to establish a leadership role in your particular industry.
Facilitate quick and easy access to third party social media channels – This is as easy as integrating the respective social media icons and links in the design of your site for the most popular social media channels.
Utilize SEO to optimize your messages – Moonstone's social media consulting can help you optimize your social content with two or three keyword phrases. Remember: The more distinctive they are, rather than generic, the more likely someone can find you through the search engines.
Determine Expected Results – Producing results that contribute to your business objectives should be a primary focus in optimizing your social media campaign. Define these early, design to fulfill, and continually measure your progress to gauge success.