CMS Advancements Are Changing the Industry - Can You Compete?
Tips for Content Management
October 26, 2017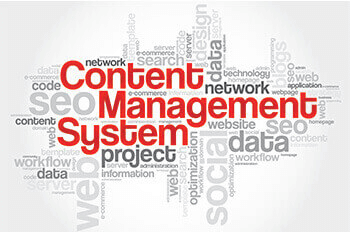 The best content management systems have forever changed the way we manage websites. And the best CMS advancements spark on-going debates on several fronts like:
Should a commercial website be hard-coded or use a robust CMS?
What CMS platform is best for your business and marketing strategy?
How does CMS technology impact design, content updates, SEO, marketing automation, etc.?
With so many different options, how do you filter out the noise.
I will show you. But first,
Why are Accelerated CMS Technology Advancements Important?
The CMS trend has been going on for about 15 years now, but it's continuing to accelerate with even more technological advancements. However, these innovations present you with an ongoing dilemma: There are several important facts that may impact your business.
With greater technology adoption, your users tend to expect more from your website and thereby your CMS system.
Your competition may be delivering and accelerating these advancements.
Technology advancements are still growing at a faster pace.
Ongoing investments by your company to satisfy growing user expectations need to be future oriented
That's why we believe Content Management System sophistication is a core platform for this evolution.
What are the Best CMS Advancements?
Since the first Content Management System burst onto the web development scene around the beginning of this millennium, we've seen several CMS technology breakthroughs, such as the ongoing simplicity of letting just about anyone manage and update a beautifully designed website.
CMS enables any individual or marketing team to log-on to add a page, post a blog article, embed an image, or upload a video, complete with captions and SEO keyword tags.
All of this might represent effective CMS features on an enterprise level. However, the best CMS advancements are the additional layer of being able to plug in content personalization, marketing automation, A/B testing, landing pages, and campaign reporting. This is the true breakthrough.
Are You Affected by New CMS Technology?
Disruptive innovators in the marketplace, such as Amazon, Apple, Facebook, Lyft and Uber are shaping user expectations across all products. Naturally, everyone is affected by new technology and the respective behavior changes.
Those companies that recognize the ascent in these expectations, and who are among the first to address them within their products / services / information delivery will be the winners in the competition for customer acquisition and loyalty, including the best CMS software.
How can a CMS Software Solution be a Your Marketing Weapon?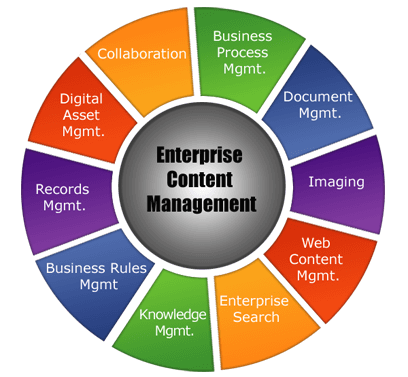 CMS website solutions can provide the hub platform for managing both your site's content and your users' experience. You can use an integrated CMS platform with an internal database for marketing automation, A/B testing, and campaign reporting. Or you may use more sophisticated connection gateways for synchronizing information with 3rd party marketing automation –– such as Marketo, Pardot, and Hubspot. These current advancements require a sophisticated CMS platform.
While you may be familiar with CMS software such as WordPress, Drupal or Joomla, most corporate or commercial web designers prefer CMS solutions such as Kentico EMS, or Episerver.
CMS is a Weapon to Hit your Marketing Bull's Eye
Why? Because both provide advanced CMS features, both provide integrated internal marketing tools, and both enable integration with 3rd party tools.
How Can You Find the Best CMS Platform for Your Business?
There are many CMS solutions with varying degrees of sophistication. Rather than try to address all the options. We outline the type of CMS platforms and give a few respected Content Management Systems that we like.
Content management systems (CMS) are a well-established product group. There are a wide variety of both Open Source and Commercial systems to choose from that are well designed, well tested and supported by broad developer communities.
Open Source Systems provide license-free software developed by many contributors within a branded community. Quality and new feature responsibilities are self-policed and facilitated by the community of respective developers. It is best to consider only proven platforms, such as WordPress or Drupal, and use professionals to implement enterprise level controls.
Commercial Systems provide the best user interfaces, the most robust solutions, and a long list of features, as well as maximum scalability and security. There are several options in addition to Kentico and Episerver mentioned above. But if you follow Gartner and Forrester, both Kentico and Episerver are progressing in industry recognition as CMS solutions that should be considered.
Proprietary Systems are custom-code and very expensive to deploy. If your requirements are unique and cannot be solved with a commercial CMS, this may be the right CMS software for your website challenge,
The Moonstone Interactive's web team prefers the following progressive CMS systems for corporate website development:
Kentico is an all-in-one Content Management System, E-commerce, and Online Marketing platform that drives business results. It is a favorite among both Moonstone Interactive clients as well as our staff. The Kentico Web CMS's rich selection of out-of-the-box web parts, easy customizations, and open API fully optimizes our clients' digital customer experiences across multiple channels. In addition, Kentico CMS is a significant-value platform that's popular in over 100 countries.
Optimizely is an enterprise Content Management System and Marketing platform that is breaking new ground with innovative solutions that challenge prior CMS norms increasing editor productivity and enhancing the user experience. It provides your company with the tools you need to automatically optimize and personalize your user's digital experience. For example, Episerver enables you to manage both content and marketing campaigns all in one screen, but built-in connections for leading marketing apps so that you can maximize efficiency and minimize costs. Episerver powers over 30,000 enterprise websites globally.
WordPress is an open source system that powers more than half of the small business CMS sites around the world. With a growing number of plug-ins and advancements in more sophisticated configuration and best practices, it too has advanced significantly in recent years. It's more comprehensive, intuitive, and popular than Drupal and Joomla, with the easiest-to-use interface.
How Can You Get the Most from Your CMS Investment?
Be careful to make your CMS platform election based on what you need, not just now or in the coming months, but in the future as well. The CMS technology you choose should be a tool or a "springboard" for evolving your marketing approach, rather just supporting what you may have done in the past. In other words, think about your CMS software for both today and tomorrow.
Evolving CMS system content editing features make updating your website's copy easier, simpler, and faster. When you start using more state-of-the-art content blocks / modules, your marketing personnel can build your website pages as well as your landing pages with existing modules. In addition to selecting a CMS with advanced features, make sure that your development agency is leveraging your CMS platform for optimal flexibility and efficiency.
How Can the Right CMS Save You Time and Money?
While these technology advancements require some up-front development time and budget, they may be able to save your company considerable time and costs in the future when you're executing marketing campaigns, while keeping your corporate website's content fresh, entertaining, and engaging.
Furthermore, campaign tracking and reporting via an integrated CMS marketing module can provide you with sophisticated insights on your website visitors' behavior, success on A/B testing for content, layout, personalization, and more. That alone can be priceless when your CMS software can provide insights you may not be able to realize with other CMS solutions.
Want to Know More About the Best Content Management System Advancements?
CMS is much more than a technology platform and certainly more than the latest advancements, however great they may be.
For any business of any size and any stage of growth, the CMS technology you can choose should become the hub platform for everything you do –– from content personalization to marketing automation to A/B testing to campaign reporting.
WordPress site may be the right solution for your small business with limited requirements. Or, if you company is growing and you are ascending to higher levels of competition and online marketing, your company's CMS website should be based on a sophisticated CMS system that can enable grow in your business. That's why Moonstone Interactive can help. For 20 years, we've built both small websites and large, complex websites for our clients with the best CMS software to meet their needs.
To discuss which is the best CMS solution for you, let's talk ASAP.