How Often Should I Update My Website?
Tips for Web Design
September 4, 2018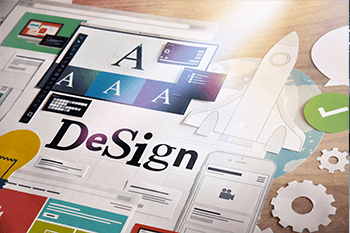 A Guide to Using Web Design to Increase Conversion Rate Optimization (CRO)
The purpose of your website is to generate business. A great web design will increase customer traffic and an optimal user interface design will increase conversion by enhancing the user experience, boosting a website's conversion rate by up to 200%. Websites are meant to serve users by making them happy. It is the happy user who will come back, convert, register, buy or recommend your website to other people.
The need to update your website arises from the fact that what keeps people happy inevitably changes. Trends change, the competitive environment changes, people's behavior changes, and even your own business changes.
From a business perspective, you need to keep up with what affects the conversion rate on your website by focusing on CRO or Conversion Rate Optimization. CRO is an organized and focused approach to fine tuning your website with the purpose of increasing the number of visitors who take a desired action.
These conversions-a click to sign up for your newsletter, a click to the purchase button, etc. —are precisely the actions that drive the web. The likelihood of visitors taking these actions is driven highly by the user experience; and user experience is the whole purpose of web design.
Updating your website does not necessarily mean a complete re-design. It does mean looking at the following 5 key elements of web design that help with conversion.
The role images play in website design and conversion optimization.

Images with human faces give visitors empathy and build a strong connection.
Optimize the images you use so they don't affect loading speed. Even a one-second delay in page response can reduce your conversion rate by 7%. You want to make your images light without affecting their quality.
Use hero images. These are large banner-like images typically placed in the background with a line of text or call-to-action buttons.
Make sure the images you use are responsive to provide a good user experience to your visitors across all devices.


Compelling and relevant images can be used to easily attract and engage visitors, guiding them through the buyer's journey and their decision-making process.

Here's what you need to know about images and CRO.


The impact of color on CRO.

When considering updating your website, pay attention to the color scheme of the proposed web design. Colors affect people emotionally and make a powerful impression on visitors. Using color psychology to drive conversions requires choosing the right colors in the right way, at the right time, for the right audience, and for the right purpose.

Here are a few quick tips on colors and conversion rate optimization.

Use bright primary and non-dominant colors for calls to action
Use black to create a sense of luxury and value
Use blue to cultivate a feeling of trust
Use green for environmental or outdoor products and services
Use orange when wanting to emote fun and a sense of impulse

Use A/B testing in your web design to see which colors drive more attention to the hyperlinks and buttons you are using to convert.
The power of whitespace in user experience design.

Google uses whitespace. Should we say more? Whitespace refers to the negative space—the blank space—that is left on a website. Whitespace not only creates a better user experience by providing less clutter and increased readability, it also offers more attention to your call-to-actions. Your CTAs play a vital role in your conversion rate optimization plan and they must stand out to catch your visitors' attention.
How the typography you choose for your website design helps visitors retain your message.

People read the web in a clear pattern that can be modified with the help of a visual hierarchy. Typography helps create that visual hierarchy through size, color, or style. The goal of organizing text is to make the cognitive process of retaining information easier. You want to make sure that the elements which need the most attention are prominent.

Here's what you want to consider about typography for conversion purposes.

Study your niche and your audience and keep it simple while offering a little variety. Does the typeface need to be formal or informal? Does it need to be larger? Perform simple market research to answer these questions if needed.
Choose a typeface that keeps your text both legible and readable.
Don't keep the line length too short because the constant shifting of the eyes will make reading difficult. However, lines that are too long sometimes can make it difficult to find the next line.
Optimize letter spacing for the right density so words don't look crowded which causes confusion.

Maximizing the conversion on your website requires a mobile-friendly web design.

Offer content in short, manageable chunks that get to the point and provide a seamless mobile experience.
Avoid displaying enormous and distracting images that cause a framing issue at different scales and sizes by choosing images designed specifically for mobile.
Use tabs, drop-down menus, or progressively collapsing menus to get users to a specific destination to increase CRO.
with more, and more prominent, calls-to-action on-site or by submitting your site to local listings and other services offsite.
Get rid of pop-ups as they don't scale well to fit mobile devices.


8 out of 10 people browse websites through their smartphones and mobile-friendly websites rank higher than those that are not. These statistics should not be news. The concept of having a responsive web design—a design that adapts well to different mobile devices—was introduced a few years ago.

The fact that might be news is that mobile sites tend to get fewer conversions than desktop sites because they haven't been designed with mobile users in mind.

What needs to be recognized is how a responsive website design affects conversion. Just shrinking or moving around elements to make them fit the different screen sizes and screen ratios is not enough to ensure a good conversion rate when visitors are browsing your site via their phone or tablet.

Here are a few ways to correct your responsive site to make sure it caters specifically to a mobile audience.
So, how often should you update your website?
First, look within and test your conversion rate.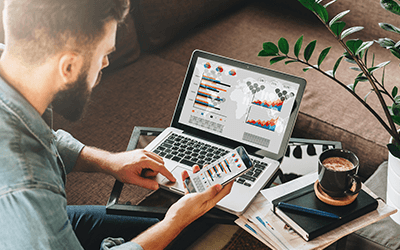 There are two different types of CRO tests that are most commonly used by businesses—the Multivariate testing and A/B testing.
Multivariate testing
This test modifies several different variables to test a hypothesis. While using the different variables, the test determines the best combination out of the ones used.
A/B Testing
This test compares two separate versions of the same website—or web design elements—to find out the version that outperforms.
CRO tests are crucial because they allow you to discover the best possible alternative with the potential of bringing in the highest possible conversion rate. Testing CRO allows businesses to ensure that the updating of their websites will have a good return on investment and will result in more business.
Then, look outside and conduct competitor research.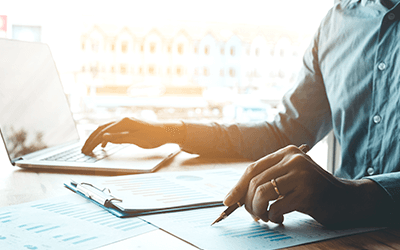 You can learn important information about what customers really value by studying your competitors. This analysis will not only help you stay up with your competitors in terms of new website design trends or user interface design techniques; it will also give you the opportunity to increase your own CRO by gathering real data on your competitors strengths and weaknesses and how customers respond to them.
Here's what you can study.
Competitor reviews. Use the major review sites like Yelp to find out why customers love or hate your competitors. There's conversion gold in spotting recurring themes on both complaints and praises.
Social media. When customers don't have time to post an online review, they turn to social media to share their feelings about a company. Twitter is great for getting real time information while Facebook provides a deeper dive into customer issues.
Forums. Forums are still being used and are a great source for pre-purchase information—the thinking or logic people are using to make the purchase decision.
And here are further actions you can take.
Try out your competition by analyzing your own user experience of their websites. Are their websites easy to navigate? Is completing a purchase easy?
Analyze their traffic and ranking. Find out their performance and compare it to yours. A tool like SEMrush can help you identify what your competitors are doing right.
What this competitive research is all about is finding out what to implement or what to avoid in your user experience design—directly from customers—and to use that information to serve customers better than your competition, ultimately increasing your CRO.
Knowing your own conversion rate and how it compares to that of your competitors will help you determine whether now is a good time for a website update.
Have you established a Conversion Rate Optimization approach and does your Website Design support it?
Are you ready to discover what kind of updates you need to make to optimize your web design, increase conversions, and surpass the competition?
We can help. Let's discuss how you can build a systematic approach to keeping your website with as high a conversion rate as possible. Consider our Free Website Audit to get stated.