Search Engine Optimization Strategy
Tips for Online Marketing
November 13, 2013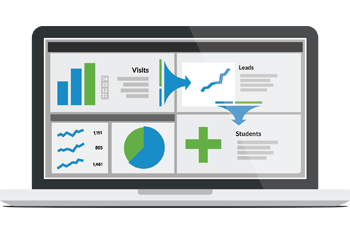 Visitors can find your Website through either SEO and PPC. When they use organic search, effective search engine optimization (SEO) improves your marketing and likelihood of a "hit" by creating a stronger presence and drawing more qualified visitors to your Website.
One Highly Focused Search Engine Optimization Strategy.
While there are many Search Engine Optimization companies available and a variety of agencies staffed with internal personnel focused on SEO, Moonstone Interactive is different. How? Besides employing many SEO professionals, we have an additional focus on market research, competitive intelligence, and goal conversion.
Knowing How Prospects Search and Using Market Intelligence.
The key to effective Search Engine Optimization (SEO) is knowing how your target prospects search. As part of our search engine optimization strategy, that's why we:
Leverage your visitor's actual search history to create online market research about keyword variations and Respective conversion rates.
Derive significant knowledge by reviewing your top three competitors' Search Engine Optimization indicators.
Utilize this competitive intelligence as a fundamental step in optimizing your Website to win in this highly competitive marketplace.
Use the foundations of keywords to represent your target markets' perspective and provide a recommendation for ways to better focus your search engine strategy to reinforce your messaging.
Content Is King to Optimize Each Target Page.
Content is fundamental in attracting search traffic and converting visitors into action so they become customers. Moonstone Interactive will provide a recommendation for effective search engine optimization of each target page. Execution includes creating, expanding, and editing the page content, as well as suggestions for the technical structure of the particular attributes of each target page. The ultimate goal of this step is to position these pages closer to the top of the organic search rankings for the selected keywords.
Expert Technical Implementation Making a Difference
Code using industry best practices
Facilitate Search Engine crawling
Effective utilization of all elements of the page structure
Tracking Results Is Critical.
It is essential to track results to gauge the SEO success of keywords. As one of the most successful Search Engine Optimization companies across the U.S., Moonstone provides an SEO Visibility Report before the SEO recommendations have been implemented to provide a measurement on ranking improvement. Moonstone also recommends both goal and campaign tracking, so that you can measure conversion rates by both keyword and search engine. That's why we strongly believe that business results should be the foundation for effective search engine optimization.