Optimize Your CTAs for Better Conversion
Tips for Optimization
August 3, 2021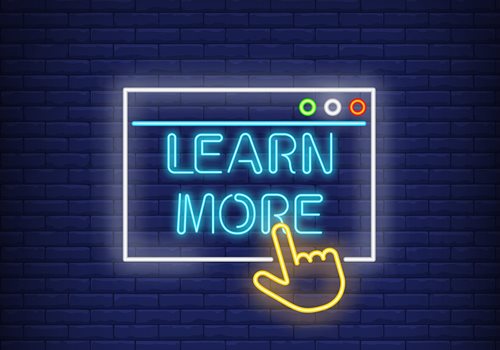 Business goals are the key drivers for any company. Achieving these business goals should create the foundation of your website regardless of your industry type, company size, or product/service.
When designing or redesigning your website, it's critical to define your online customer journey and personalize your content. This provides vital information about what specific actions a visitor needs to take in order to fulfill their objectives, therefore, informing the design of your call-to-action (CTA).
How you leverage your customer data is crucial for conversion optimization. In this article, we provide a blueprint on how you can maximize the effectiveness of your CTAs to achieve your business goals.
What Are Your Business Goals?
Some companies don't take the time to determine effective business goals.
But it's better late than never. Creating business goals with corresponding CTAs establishes a process that balances both short-term and long-term goals.
Utilizing both tactics and strategies, you should typically consider the following variables when defining business goals:
Set specific goals such as "increase market share by 20% over the next six months" or "use performance metrics to increase conversions by 50%."
Create a system to measure and track your goals such as increasing traffic in your lead funnel, reducing form or cart abandon rates, converting more customers, or increasing average sales per customer.
Align your budgets and goals because your resources can make a significant impact. Start with a simple budget, estimate the number of leads you're looking to target, calculate what you need to spend to obtain those leads, and measure each campaign for its ROI. This will facilitate alignment towards your goal.
Get team buy-in during the goal-setting process to ensure that everyone understands and is working together to reach the same business goals. If teams aren't aligned in their goal-setting, this can disrupt the momentum of any progress and negatively impact conversion optimization. To facilitate success, ensure all stakeholders are in agreement and you'll have better opportunities to measure progress.
KPIs Represent Conversion
Your key performance indicators (KPIs) and related performance metrics are an essential part of improving the overall success of your business, though they can vary from industry to industry.
KPIs should represent conversion to both the actions along the customer journey and the ultimate business objective. Typical KPIs may include:
Average & Highest Sales Periods
Bounce Rates on Website & Webpage Basis
Visitor Engagement (e.g. Views, Time Spent)
Abandon Rate
Increased Downloads, Demos, or Trials
Customer Acquisition Cost
Amount & Source of Traffic
Amount of Daily New Users
Amount of Unique Customers
Amount of Sales
Goal Completion Rate
Keyword Performance
End Action Rate
KPIs are best measured by leveraging them to describe the intended result of your visitor's journey. You can achieve this by selecting the right measurement for each goal or objective, defining composite indicators as needed, setting targets and respective thresholds, then defining and documenting with website performance monitoring.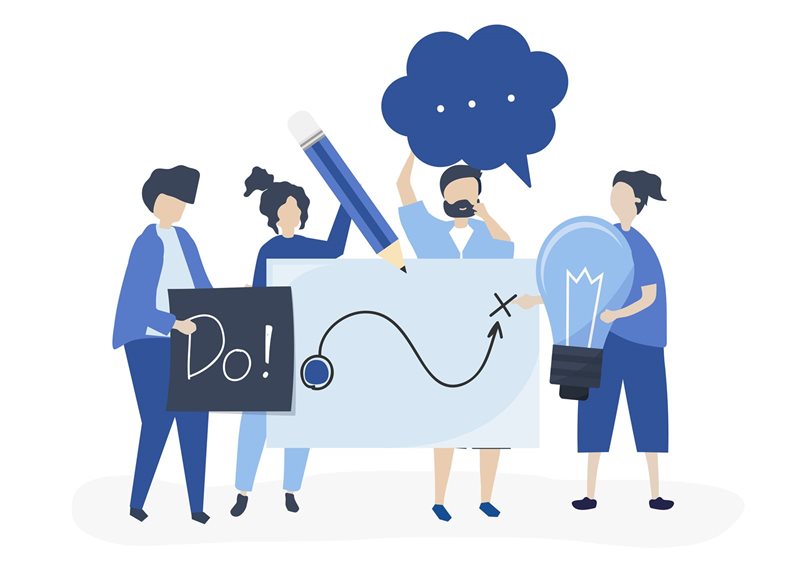 Image: Raw Pixel
Design Your CTAs
CTAs are an essential part of your website design. This includes graphics, placement, and carefully crafted messaging to motivate your visitors to ultimately complete the CTA.
The CTA should be any visitor action that demonstrates a step in the customer journey. For effective landing page optimization, you may want to conduct AB tests to assess offers, messaging, CTA placement, colors, graphics, etc. Constant testing and improvement will yield the highest conversion rates.
CTAs should have:
A value proposition that is an integral part of your opening copy. These can be statements such as "get a free trial if you sign up today" or "convert and monetize your website traffic." These features should be relevant to your product/service.
A no-obligation statement gives your visitors the confidence to click your CTA. You want to make them a strong offer, such as "100% no-obligation with double-guarantee" or "get started today with a 14-day risk-free trial."
Guidance on what to do next. These can encompass strong action words such as, "Download Now," "Sign Up Today," or "Claim Your Free Trial."
Motivation that is time-sensitive to "Respond Right Away," "Schedule Now," "Click Today," or even "Be among the first ten people to sign up for this exclusive offer today."
CTAs should not have:
Unusual placement on your landing page. Make it easy to find.
The same color as the background of the page. It should stand out.
Minuscule sizing on your landing page. Make it bold and prominent.
Lengthy copy or descriptors that are too verbose. Get straight to the point and ask for action.
Are Your CTAs Working?
CTAs should be directly interconnected with the objectives and mindsets of your visitors. This is why it's crucial to leverage data gathered from your customer journey. The customer journey informs the creation of your CTAs and the messaging of your website to increase conversion rates.
For example, a CTA on a portfolio page may direct visitors to relevant case studies or videos to engage with. Alternatively, a CTA on a home page may direct visitors to a contact form to generate leads or service pages to generate interest.
Having content that is optimized and personalized for website performance monitoring will ultimately deliver the best benefits to your visitors based on exactly where they are in the customer journey. A successful CTA should facilitate their progress along that path.
Measuring Results
Measuring the results of your CTAs are important for understanding what does work, what doesn't work, and opportunities for improvement on your website. Depending on the CTA you're providing, measurement may be as simple as the click-through rate. Or, there may be multiple steps requiring funnel conversion tracking.
With funnel conversion tracking, you can see where visitors abandoned within the funnel itself. This information can empower you to make improvements for optimizing future conversion opportunities.
Also, measuring website performance for individual campaigns, by personas, and by keywords, can provide you with valuable information about different visitor perspectives. This information will help optimize campaigns, landing pages, personalized content, and other factors to help you establish your business goals.
How Will You Improve Your CTAs?
Want to increase your conversion rates? You can't just publish a website, post a blog, or put up a landing page—then cross your fingers and hope for the best.
Even the subtlest of changes to the design of your CTA can really affect your bottom line. By now, you know the best practices to keep in mind as you design and test your CTAs for successful marketing and sales campaigns.
You have to establish your business goals up-front, utilize website optimization services, create meaningful CTAs, then measure them on the back-end with performance metrics.
This may seem simple and straightforward, but implementation can be more complex than it seems. Fortunately, Moonstone Interactive has utilized conversion funnel optimization to maximize CTAs for our clients for over 25 years.
We're a vendor-certified partner specializing in respected CMS platforms such as WordPress, Drupal, Kentico, and Optimizely. Using an A/B testing platform like Optimizely will reduce any guesswork and provide you with essential data to optimize the conversion of your CTAs.
To get the most of your website performance monitoring, let's talk about how we can optimize your opportunities.