7 Tips for Migrating Your Domain Without Losing SEO
Tips for Web Development
March 7, 2023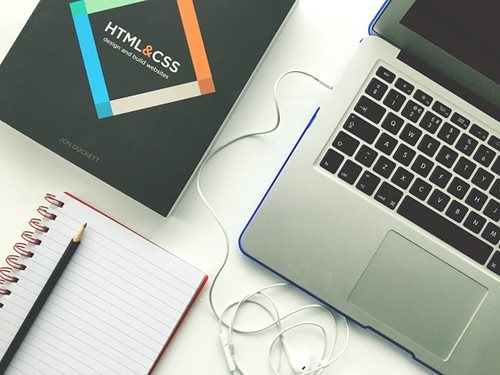 It is not difficult to move your domain name, but it requires a bit of planning and attention to detail, especially if you do not want to lose any of your search engine traffic. Fortunately, there are plenty of ways to migrate your domain that will minimalize drops in results on the future growth of your business or website. With just a little effort and this list of seven tips, you can ensure that your domain migration goes smoothly and that you do not miss any critical steps.
Step 1: Preparation for migration
Whether you are migrating to a new domain name or just changing the address, there are ways to preserve your site's link juice and keep your traffic strong. Before you make the switch, take these steps:
Use a 301 redirect to send traffic from your old website address to your new one. This way, the redirect sends visitors straight to your page rather than seeing a page not found error message in their browser window.
Make sure any backlinks pointing back to your old site point to your new website instead of directing people back to the outdated URL.
Update all branding materials that include the old URL, such as email signatures, business cards, and stationary, with your new one so that when you change it officially, all that needs updating is what comes up on the Google Search Results Page (SERP).
Track your search engine rankings before making any significant changes so that once it is all set up again, you will know how much progress was lost (or improved!) during the migration schedule.
If you have social media pages connected with your business profile (i.e., Facebook), do not forget to update those too!
Once you have updated everything, upload an XML sitemap of all the content on your site into Google Search Console. That way, you tell Google about all the new pages, so they index everything properly.
Publish content regularly after the move to build up your trust rating and ranking on SERPS again.
Step 2: Start with the site you want to move to
You are ready to move your website: new domain, new platform, but you are concerned that a domain migration could harm your search engine optimization (SEO) rankings. You do not have to worry - there are several steps you can take to ensure that you do not lose SEO due to the migration.
Conduct an entire SEO and technical audit of the site's current version. This step will ensure that you do not lose any information and settings that need to transfer to the new version.
Start by looking at your site through a search engine's lens. Here, you can find the technical vulnerabilities preventing a website from ranking well in search engines. Conduct a full audit of the existing site to look for these weaknesses and problems that may decrease rankings on the new domain name when you migrate. Determine:
What content are you moving to the new site
What pages require 301 redirects?
What link building you need to start now
How best to start optimizing both old and new versions of your website, so it moves correctly to its new location on another platform
Whether the new platform has all the necessary tools available to do so with as little impact on rankings as possible
Remember: It pays to plan! You will want to maintain a high level of quality while working on both the old and new sites simultaneously. That way, when the time comes to transfer everything over once again, you will not lose anything.
Step 3: Use a 301 redirect
As soon as you decide to migrate your domain, it is crucial to start preparing in advance. Preparation includes setting up 301 redirects. A 301 redirect is a permanent URL forwarding designed to preserve a site's rankings after it moves to a new location.
A 301 redirect tells search engines that this content has moved permanently, and they should update their records with the new URL information.
If you do not set these redirects up the moment migrating your site, you risk losing valuable rankings and traffic that your previous domain name had built up over time. You also need to ensure enough links pointing to your old site because this will help preserve your rank on Google.
Do not forget about 404 errors: It is also essential not to neglect 404 errors on the new domain. These are "not found" pages and can result from incorrect links or simple mistakes made by users trying to find pages on your website. One way you can prevent 404 errors from happening is by doing some link-checking before moving all your content over. Have someone else check the links to see if there are any issues.
Do not let your migration process drag on: Sometimes, migrating a website can take time, especially if you have much content and there are issues with broken links. While it might seem promising to give yourself ample time to prepare for the transition, try to stay realistic about how much work you can complete in a day. Not every problem is going to be an easy fix. Even when problems do get solved quickly, there is always the chance that another issue could pop up later down the road. The key here is being prepared and knowing what needs attention so that you can mitigate any possible problems beforehand instead of having them pop up at an inconvenient time while you are still working on completing your migration project.
Step 4: XML Sitemap and SSL certificate
An XML sitemap is a list of all the URLs on your site. It is like an index that search engines use to find and crawl every page on your site. When you change domains, you need to create a new XML sitemap and submit it to Google, so they know what pages are available on the new site. You cannot just upload a single file with links pointing to all your old URLs; this will confuse the crawler and make it challenging to maintain accurate listings in search engine results pages (SERPs).
A poorly made sitemap could potentially do more harm than good. As a best practice, however, some recommend keeping both sitemaps in the Search Console submission for some time - both for previous and new URLs. This practice will help Google still have access to the old addresses and understand more quickly what change has occurred. Perhaps even speed up indexing. On the other hand, the important thing is that after a certain period, such as a month, you should unlink the old sitemap from use.
You can test to see if your preferred domain works well and then follow up with a full unlink. If there are any technical issues when migrating to the new site, now would be the time to address them.
For a website to rank well, visitors need to feel secure when they visit your website, which requires encrypting traffic with SSL. One common mistake that happens during migrations is forgetting to transfer SSL certificates. Suppose you do not move your certificate over before migration day. In that case, visitors will get a missing certificate and an unsecured connection warning.
Step 5: Transfer all content and SEO optimization
It is time to copy over as much of your old content as possible. Of course, if it is unique and suited to the new domain or version of the site. The more content you transfer from your old site to the new one, the better off you will be. If there are broken links or some pages no longer exist on the old site, this is an excellent opportunity to update them with fresh content on your new location. It might not seem obvious, but optimizing your old website can help boost your rankings when Google catches up with the change. For example, adding keywords to meta titles and descriptions can ensure that the page remains relevant in the eyes of Google. Moving content, it is not just descriptions on subpages but also elements like meta tags and headings, especially if practical SEO efforts have been made for the domain so far.
One of the basics of optimizing pages for SEO is internal linking. Internal linking should be kept in mind when transferring already optimized content from an old site to a new one. Updating the internal links to brand-new ones is a good idea when moving all the settings to the new site version. If the domain name and company branding have changed, you should modify such elements in terms of transferred content.
Here are a few last-minute tips:
Check for duplicate content when importing content from your old site into your new one.
Write keyword-rich text using industry-specific language rather than general words only when creating original content for your new site.
Optimize H1 tags, H2 tags.
Transfer (or improve) all metadata.
Step 6: Monitor your search engine rankings
After performing the above steps, you will reduce or eliminate any possible adverse effects on your search engine rankings. Remember, though, that if you migrate your domain without following these guidelines, your website could suffer significant losses in organic traffic and search engine rankings. It is best to ensure everything is set up correctly before going through the migration process. For example, ensure all links on the old site point to the new site; update all pages with redirects; confirm no duplicate content exists by running the report from Google's Search Console; and so forth. Once you have prepared everything correctly, it is time to perform the migration process!
The first weeks after migration are crucial. Continuous analysis and observation of the domain's performance for any drops in traffic or visibility are vital so that you can react if there is a problem. You should regularly analyse the site's statistics in detail: if there has been a drop in visibility, on which phrases or pages? Detailed information will provide direction for further analysis within the website. The migration risk is high, especially for extensive sites, such as online stores, where there are often dozens of categories and hundreds of products. There are many components to an e-commerce store, including product descriptions and images, category structure, breadcrumbs navigation system, and metadata tags (such as titles), which means the risk of overlooking something during migration is significant.
Step 7: At the end, inform your users
Users are becoming more aware of navigating the web. A domain change, layout change, or a potential problem with the site's accessibility for a few hours during the migration may surprise your users. How to prevent this? Inform them, such as through social media channels or newsletters. At the very end - before the migration, inform your users about difficulties accessing the site.
Moonstone Interactive will help you with the web development problems of your website. Contact us for more information.