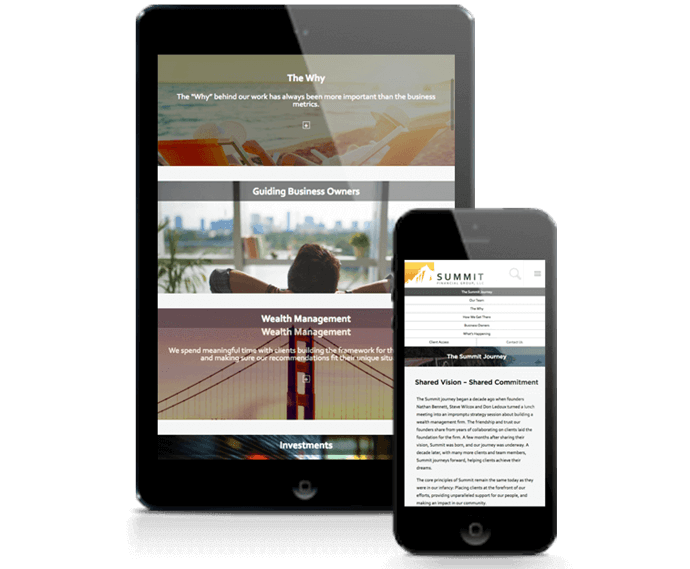 Website Redesign
Moonstone designed a professional and compelling website with a modern look and feel that emphasizes Summit Financials' caring and compassionate brand.
Responsive web design is not only about adjustable screens and automatically resizable images, but rather about a whole new approach to web design. The adaptable page view improves usability and readability on smaller devices.
Goals & Objectives
Update brand positioning & design
Enhance online image
Increase website usage
Increase newsletter registration
Moonstone was hired to analyze and redefine the Summit Financial Group brand, create a new logo and website design that emphasizes their positioning, and develop the site on a CMS system they can easily maintain.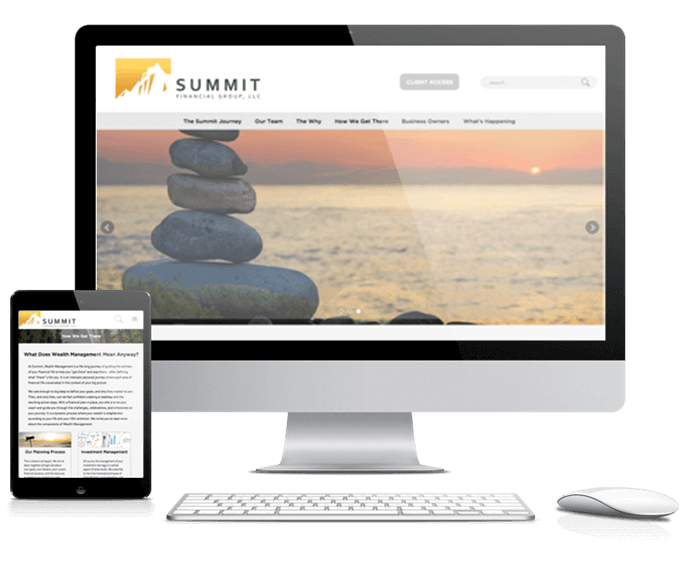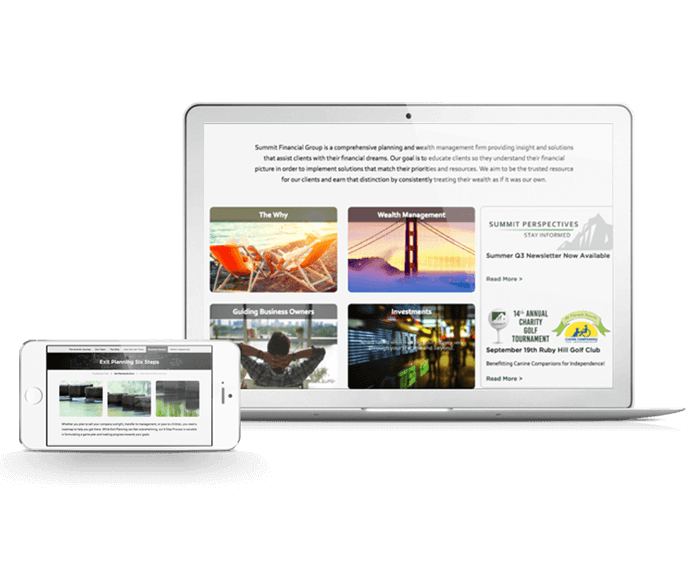 Accomplishments
Now when you come to the site, you can feel the warm and caring personalities of the staff, just as you do when you come into the offices.

The Summit staff is known for being very professional and knowledgeable in their field, but they also make the site personable by showing who they are outside of work with casual images and fun facts in their bios.

The site is now on WordPress CMS (with responsive bootstrap CSS) and is easy for Summit to update and maintain. What used to take weeks to months to get posted out to web, now only takes minutes to days and has become a vital marketing tool for their sales force.
Case Study