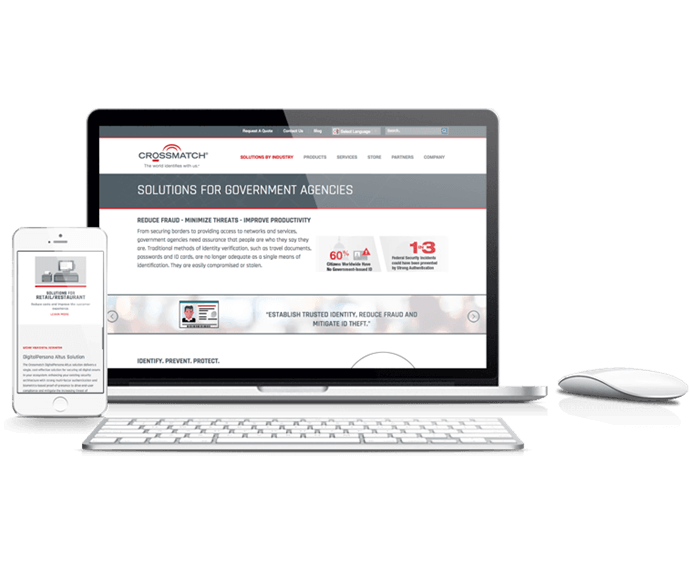 Marketing & Public Relations
Moonstone took the new design and developed the website on Ektron 7 in 2008. Since then, we have done four other redesigns and three Ektron upgrades. This keeps Crossmatch on the most current version of Ektron in order to take full advantage of new features and functionality.
Website Development on Ektron CMS
SEO Goal Funnels
Hosting & Maintenance
Integration with OnDemand and ActOn
Goals & Objectives
Increase visibility
Increased visitors
Increased leads
Track specific goal paths
Configure and customize CMS for operational efficiency
Moonstone has been hosting, developing, and supporting the Crossmatch (formerly DigitalPersona) website since 2008. Our original mission was redesign their existing site and develop it on Ektron 7. We have continued to support and host Crossmatch through multiple redesigns, Ektron upgrades, their acquisition, multiple landing page campaigns, setting up goal funnels, and much more.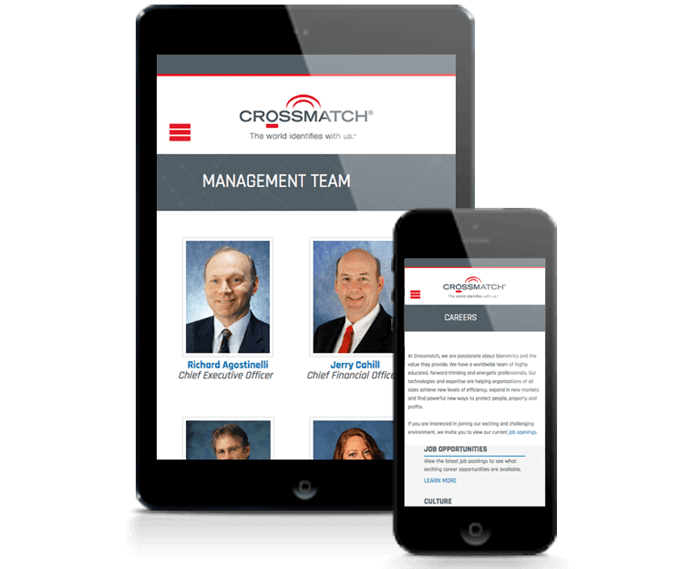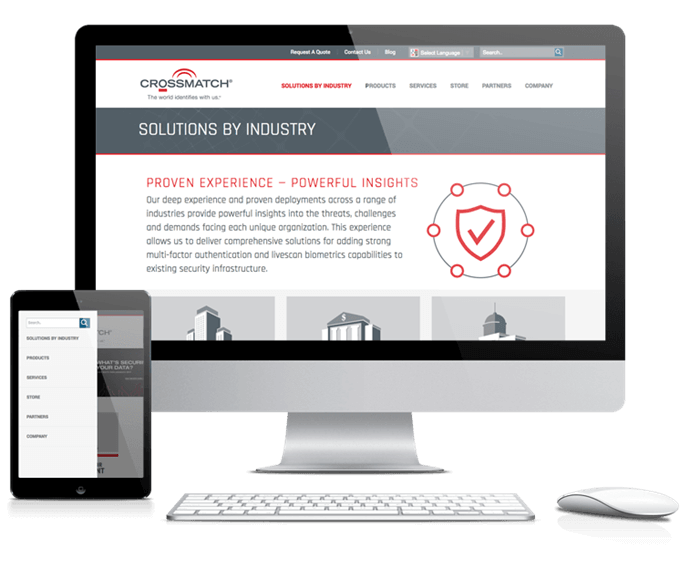 Accomplishments
Crossmatch has been a very active client over the years with redesigns almost every year, keeping up with current versions of Ektron, running multiple landing page campaigns, integrating with OnDemand and ActOn, along with standard daily updates and maintenance. Each redesign and upgrade was under tight timelines where Moonstone delivered on time and deployed smoothly.
Case Study