What are the benefits of web development services?
Tips for Web Development
April 20, 2023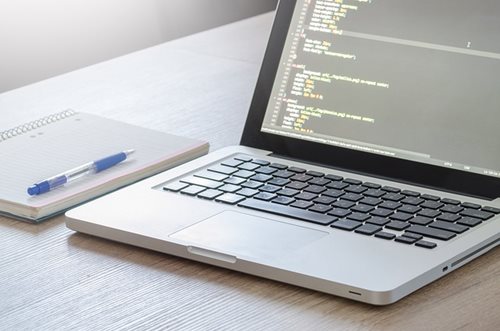 Web development services are crucial for any online business, especially e-commerce websites and service sites. These services help companies to create a robust online presence, enhance user experience, and increase sales. This article will explore the benefits of web development services for e-commerce websites and service sites.
Custom Design and Development
Web development services provide businesses with custom designs and development options that meet their needs. With a custom design, companies can create a unique brand identity that stands out from competitors. Developers can also create a user-friendly interface that is easy to navigate, increasing engagement and conversions.
Improved User Experience
User experience is critical for any online business, and web development services can help e-commerce websites and service sites provide an optimal experience for users. UX design can lead to increased engagement and conversions. Developers can optimize site speed, mobile responsiveness, and navigation to ensure users have a seamless website experience.
SEO Optimization
Search engine optimization (SEO) is vital for any online business that wants to rank higher on search engine results pages (SERPs). SEO helps companies to rank higher on SERPs and attract more traffic to their website. Web development services can help companies to optimize their website for SEO by implementing best practices, such as using relevant keywords, optimizing meta tags, and improving site speed.
Increased Security
Online security is critical for e-commerce and service sites as they deal with sensitive personal and payment details. Web development services can help businesses improve trust by implementing security protocols, such as SSL encryption and two-factor authentication.
Scalability
Web development services can help businesses scale their website as their business grows. Developers can create a scalable platform to handle increased traffic and transactions without compromising performance. Scalability can help companies to avoid downtime and lost sales, which can be detrimental to their bottom line.
Webdev changes: by yourself or by professionals?
While it may be tempting for business owners to create their websites and make changes on their own, it's essential to understand the complexity of web development implementations. Professional web development services have the knowledge and expertise to create a website that is visually appealing but also functional and user-friendly. They are equipped with the latest tools and technologies to create a website that meets the business's and its customers' needs.
Making changes to a website can be more complex than it may seem. Attempting to make changes independently can lead to errors, slow loading times, and even crashes. Professional web developers understand the coding and programming languages needed to make changes to the website without compromising its functionality.
By investing in professional web development services, business owners can ensure that their website is built to the highest standards, optimized for search engines, and easy to navigate. They can also ensure that changes and updates are correct and efficient, providing a seamless user experience for their customers.
Moonstone Interactive: webdev + Kentico = perfect match!
One of the advantages of web development companies that provide commercial CMS (Content Management System) platforms - like we provide Kentico - is offering a comprehensive solution for businesses. A CMS platform enables companies to manage their website content, such as images, text, and multimedia, without technical expertise. Kentico provides a user-friendly interface that allows you to easily manage website content, update products and services, add pages, and make other changes without coding knowledge or skills.
The commercial CMS provides a flexible platform easily adapted to changes as the business grows. Enterprise-level CMS platforms like Kentico are highly customizable, meaning companies can create unique websites reflecting their brand identity and customers' needs. Kentico provides robust security measures to protect the website from malicious attacks.
Enterprise-level CMS platform companies produce regular version updates integrating new features and more robust security as the market demands and industry best practices evolve. Version updates enable a company to stay up to date with industry best practices without incremental coding to develop newer features and security advancements.
Overall, using a web development company that is a certified solution partner for Enterprise-level CMS platforms can save businesses time, money, and effort by providing a comprehensive solution that meets all your website needs. From design to development and ongoing maintenance, businesses can rely on a single partner to provide them with a website that looks great and functions smoothly and efficiently.
Please contact us to discuss the advantages of a commercial CMS and professional support team.