Increase Market Visibility with Internet Marketing Consulting
Tips for Web Development
December 9, 2013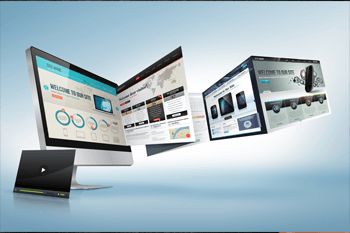 Your market visibility through Internet marketing consulting is a barometer on how to measure your presence in the digital information marketplace. After all, you can have the best looking Website in the world, but if your site isn't visible in the major search engines, social media, blogs, news channels, etc., your prospects will never get to know you.
Every company should have a Visibility Strategy with an integrated Internet marketing solution, based on:
Target market segments: Determining the target audience you want to attract.
The mindset of the visitor: You can't attract a visitor to buy fishing gear if they're researching a website containing income tax laws.
Brand positioning: Internet marketing consulting can guide you in continuing with or updating your brand image.
Value that you can provide: Why will they see you or access your ad, page, website.
An Example: LinkedIn vs. Facebook.
A commercial legal consulting firm may focus their social community strategy on LinkedIn rather than Facebook due to their professional business-oriented service. In contrast, through the advice of an Internet marketing expert, an auto dealer may use Facebook to build digital word-of-mouth with friends sharing their love for their new vehicle purchased through him.
Consider All Digital Media and Venues.
That's why the Visibility Strategy based on professional Internet marketing consulting should consider all digital media, and venues including, but not limited to:
Search Engines: both Search Engine Optimization (SEO) and Pay-Per-Click (PPC) campaigns
Directories
Blogs
Social Communities: e.g., Facebook, LinkedIn, Twitter, etc.
"Push" Channels, e.g., RSS news aggregators
Email Marketing
Mobile Media.
Establish Key Performance Indicators.
As an Internet marketing expert, Moonstone Interactive recommends establishing key performance indicators for all strategies to measure success and to identify opportunities for improvement. We can help you establish your strategy, performance measurement approach, and an overall Internet marketing solution.