Moonstone Interactive, a Clutch Top Web Development Firm
Tips for Web Development
July 15, 2021
If you've been on the internet lately, then you'll agree that websites play a vital role in that domain. For businesses and companies, it's one way on how they can expand their brand digitally. A website is important to help showcase their identity and services online.
At Moonstone Interactive, we understand the importance of websites and we can help you create one that works for you. Since 1996, our team has been delivering various development, application management, and conversion solutions to the market.
This year, as we reach our 25th anniversary in the industry, we're more than happy to share with you a new and amazing milestone. Clutch has recently named their top web development companies in San Francisco and we're fortunate to have been included on the list.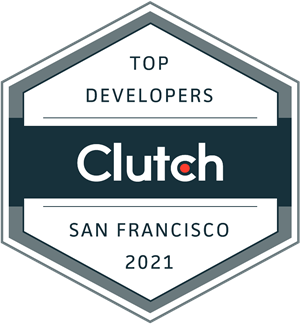 On the other hand, for those who don't know about Clutch, they're a B2B resource for companies and the leader in connecting global service providers with corporate buyers from around the world.
The ratings and reviews platform publishes the most extensive and referenced client reviews in the B2B services market.
Having been named as a Clutch leader is really something that we're very proud of. Of course, our team is excited and happy to share this amazing news with all of you.
As a matter of fact, this award wouldn't have been possible without you, our clients and partners. You've been our cornerstone and inspiration to keep delivering the best services in the market.
Interested in working with us? Let's talk! Get your free consultation from us today.