Website Graphic Design
Tips for Web Design
January 13, 2013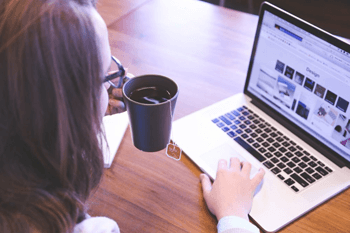 We Offer Integrated Website Graphic Design and Print Materials.
Moonstone Interactive offers a variety of Website graphic design and production services to complement, integrate with, and otherwise round out your marketing and visual materials.
We Start With Website Design Services.
Moonstone strongly believes that your website design service should be the focal point of all of your company's marketing activities. Or if you want to refresh your current site, we are experts at web redesign.
By driving traffic to your website, you can educate your prospective customers of your various products and services with a variety of other marketing materials.
Print Materials Add Dimension and Depth.
Whatever your company needs, whenever you need it, Moonstone Interactive can work with you to create a design that can be either stand-alone or an integrated piece that is synergistic with your company brand.
By working with our talented art directors, designers, and copywriters, we can create:
Illustrations for website graphic design
Print Ads for newspapers or magazines
Newsletters to your clients and potential customers
Sales Brochures and Marketing Collateral to describe your products or services
Packaging that we can design, write and print
PowerPoint Presentations and Video Demos to turn prospects into clients
User Interface Design for web redesign or through new website design services
Flash Animation as part of website graphic design
Logos and Brand Extension to build brand equity
Audio/Video Editing, Composition and Streaming Video and Podcasts to add relevant, media-rich content to our website.