Website Designer
Tips for Web Design
May 23, 2013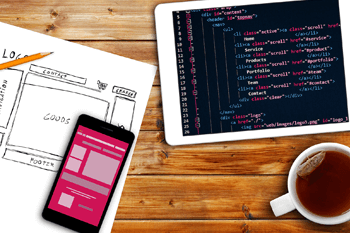 Navigating a web site created by a professional web site designer can be as simple as driving a straight line from Point A to Point B. Or it can be like steering a car through an obstacle course.
The difference is using business web site designers from Moonstone Interactive who focus their collective skills, tools and knowledge to create simple-looking website navigation, though it may be quite complex on the back end.
The Best Web Site Design Creates A Virtual Navigational Road Map.
Each Moonstone Interactive professional web site designer can create website navigation that is basically a road map for your visitors to follow, such as the home page, a menu of easy to use links, pull-down menus to quickly click on the inner pages of the site.
Moonstone Uses Best Practices For Web Site Navigation.
Using best practices, a Moonstone business web site designer provides:
Focus of the User – Prioritize information to fulfill the user's expectations.
Ease of Use – So you have both a simple User Interface Design and easy navigation within the website.
A Structure Prioritizing User-Centric Information Delivery – Let one of our best web site designers optimize delivery so visitors can understand content the first time they read it.
Ways to Minimize Layers And Expedite Access – The worse thing in navigation is a web page that takes too long to load. A professional web site designer can minimize layers to get visitors access, fast.
Easy Site-Wide Search – This business web site designer tool expedites site navigation and enables visitors to find the information they need with fewer keystrokes.
Prioritized Call-To-Actions in Design – This functionality through the work of our best web site design facilitates fulfillment of your business objectives.