Website Design & Information Delivery
Tips for Web Design
June 20, 2013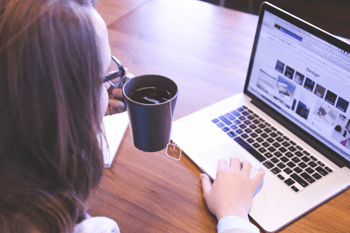 In the world of Internet web site design, visitors to websites don't have hours to poke around until they find what they need. That's why every Moonstone Interactive professional web site designer knows how to let your visitors find what they need as soon as they need it.
Our Best Website Design Ideas Are Dictated By How Online Users Think.
We've all seen poorly designed websites. So when happens when you visit one? You either can't find what you need or you spend too long hunting around for it. The result? Abandonment.
To avoid visitors leaving your site –– and to keep them there as long as possible –– Moonstone Internet web site design considers that your website:
Users Typically Have Very Little Patience – They get on a site, get what they need, and get out. This is proven in your Google Analytics Reports that our professional web site designer reviews to show the average time on a website, bounce rate, and number of page views per visit.
Must Be Concisely Designed and Worded – You want your visitors to be able to get the key message of each page, quickly and efficiently. So that's one of the key website design ideas we use on every site.
Must Be Cross-Browser Compatible – Whether your visitors are using Internet Explorer, Firefox, Safari, Google Chrome, or another popular browser, our professional web site designers test their sites to ensure compatibility across all browsers and platforms.
Includes Content, Images, Downloads and Calculation Results – Again, testing is critical to ensure that all of the key elements of a site are bulletproof and work with any type of computer.
Has Smooth Interactivity – Our professional web site designers dislike websites that take a long time to load as much as you do. We also don't favor sites that fail to pull up a new page when your visitors click on a link or don't download files that your visitors want to view.
Is Customized For Multiple Devices: PC, Tablets and SmartPhones – Our Internet web site designers think outside the box by encompassing website design ideas to ensure that your site can be viewed on any web-enabled device a visitor might use.