Web Design Company Selection Guide
Tips for Web Design
December 27, 2013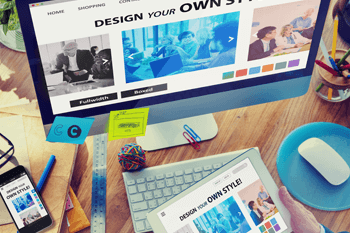 Check List: Top 10 reasons to pick a Website Design and Development company
Length on time in business

Business tenure is a sign of experience, success, client satisfaction

Professional website specialists

Website design is different than print. Do not be fooled by providers who only or mostly print design experience and try to convince you that online and print design is all the same.
Good designers are not good developers / coders. Good coders are not good designers. Providers who use the same person for both functions are compromising one function or the other. For best results, select a company with

professional designers for your website design
professional developers for your website development

Diversified portfolio

Design is subjective and thereby should be driven by the brand essence and the personal taste of the website owner. Look for a website portfolio that has the breadth and diversification in web site design to encompass your brand and personal tastes.
Portfolios that are focused on a single industry and / or design style may reflect a narrower perspective and skills that may not delivery the custom look and feel that you deserve.
Diverse experience enables a web agency to bring more solutions to the table. Often practices from one industry can solve problems or seize opportunities for another industry.

Business results orientation

Online business results will deliver the return on your investment. The website design, navigation, and features should facilitate visitor conversion to your target calls to action.
Results oriented web design and development will support both your business objectives and brand image, e.g. reliability, trust, innovation, …

Online Marketing Integration

Understanding and integrating online marketing objectives and best practices will optimize the implementation on online marketing campaigns such as; Search Engine Optimization (SEO) and Social Media. It will also insure that online business performance tracking can be established.

Technology Breadth and Depth

Technology such as Content Management Systems (CMS), E-commerce, databases, custom applications, demos, calculators should be focused on facilitating leads or sales, or saving time and costs.

Format Website Design process

A formal Creative Brief will insure that the design requirements are documented and communicated for a more focused, effective process that will deliver the website design that you want.
Formal design steps for your input and approval will insure a more efficient web design initiative and a look and feel that meets your expectations.

Formal Development process

Formal requirements documentation will insure that the requirements are fulfilled in a more focused, effective process.
A separate website development server insures separation between your live website and building your new website, plus provides a window into the development progress.
Quality Assurance testing and User Acceptance testing will insure that your new website will function as expected.

Formal Project Management

For optimal efficiency, one project manager should facilitate your web site project across all project tasks and resources.
Avoid unnecessary surprises with formal project communication;

Documented Creative Brief and Functional statement of work (SOW), and a formal scope change process
Project management process that includes a critical path schedule analysis
Project budget tracking and reporting process
Regular project status meetings

Website Guarantee

Website Development should conform to industry best practices and guaranteed bug-free for at least 60 days.