Is There Still a Need for Custom Web Design?
Tips for Web Design
November 4, 2015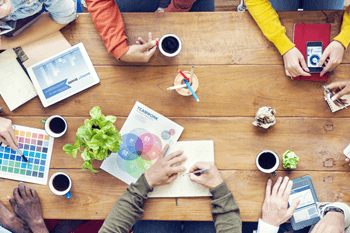 Thanks to the increasing availability of web design templates, it suddenly seems like everyone is an amateur web designer. These new web design templates and programs make it easy to create a basic web site with a professionally designed look, and there are thousands of templates to choose from. So is there still a need for custom web design by a web designer you hire?
The answer is yes, and here's why: Pointing and clicking on a website template is faster, easier, and cheaper than a custom web design, but in the long run a template site just isn't a real alternative to a custom design. Only a customized web design can create a personalized site that truly reflects your brand, your company ethos, and your professional vision. And only a professional web designer can provide you with design, development, and programming, the unique and complex combination of services that take a website from pretty to successful.
And with just a little research, the limitations of template web design become clear. A template site offers up a polished look and aesthetic, but it's not necessarily catering to the best possible user experience. Alternatively, a web designer will create a visual hierarchy and page flow that will both draw in site visitors and guide them through your site. Second, many template designs look great on desktops, but they don't translate to mobile devices. A web designer would be sure to make your site mobile friendly. Finally, most template designs are fairly general, designed without any specific niche or industry in mind. A custom design site will be professionally designed to meet your company's specific needs.
Business owners would be wiser to think of template websites as temporary solutions. A so-called "plug and play" design will be useful to businesses that need a web presence ASAP, but it's likely that eventually you'll need additional expertise. In order for your website to work for your business, it's useful to have some sort of strategy for growth -- the kind of guidance only a professional website developer can offer. And the growth of your business is another concern: once your business outgrows your cheap template, you'll probably wind up hiring a web designer to expand and tweak your site. It makes more sense to go with a custom web design in the first place, even if the initial design is simple.
The bottom line is that custom websites are created by experts, professionals in their field who know that websites don't just look good, they have to be functional. Like a design template, a custom website can provide all the stylistic features that will make your website appealing, but a web designer knows that the success of a website doesn't solely depend on beautiful elements or impressive animations. Behind the stunning imagery, there's a need for specification that only a custom web design can provide. And only a qualified web designer can help to personalize your site at every step of the design process, from concept to mock-up to wire frame, all while providing project management that will take your company's current and future needs into account.