Flash Website Design
Tips for Web Design
March 13, 2013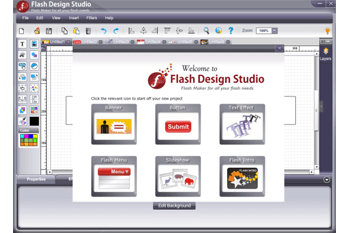 Flash web site design, created in an interactive web site design, is one of the most common elements for optimizing promotion or entertainment on a web page, especially one that contains rich media advertising.
In fact, when you see a short movie on a website, a product demo, any type of rich media advertising –– from buttons to banners –– or even animated slide presentations, they're usually created with Flash.
What Does Flash Provide?
Moonstone interactive web site designers use the Adobe® Flash® Platform for dynamic Flash web site design. We create and deliver compelling content and video that offers extra sizzle and the smooth motion that only Flash can provide. It works best for specific features on your site and/or for rich media advertising on computer screens and Flash-enabled devices. Moonstone does not recommend Flash Web site design for an entire site, as it can inhibit the search engines' ability to crawl a site effectively.
Why Do Moonstone Interactive Web Site Designers Use Flash?
Quite simply, Flash is a terrific tool for just about anything you want to visualize clearly, simply, and explicitly for your website visitors for certain features or banners. This includes:
Demonstrating a product's benefits in real time to your website visitors.
Clarifying complicated products and services with your unique selling proposition.
Adding excitement to any website with colorful, compelling, well-designed motion graphics.
Leveraging the propensity to watch interactive media, such as rich media advertising that can take your sales message to a higher level for optimizing visitor conversion.
Viewing interactive rich promotions to capture your viewer's attention.
Integrating with your overall website design for a more dynamic-looking page.
What Rich Media Advertising Can Provide.
It's a fact that engaging, informative rich media advertising created with Flash web site design by interactive web site designers let visitors:
Stay on your website longer.
Explore more options on each page.
Complete more online transactions.
Return more often to your website.
Recommend your website to others.