Benefits of Tracking Your Website Metrics
Tips for Optimization
August 24, 2015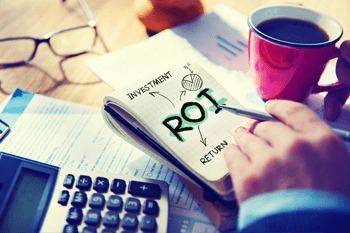 As a business owner you need to know how your business is performing, but if you aren't tracking your metrics then how can you actually know? If you are running a successful business then you have probably been tracking the metrics of your business as a regular practice. However, a lot companies don't spend a lot of time focusing their energy on the metrics of their website and online presence. Monitoring the progress of your efforts online can actually make a huge difference in the potential income you could be gaining from online visitors.
In a survey done by Yelp they found that "85% of consumers use the internet to find local businesses." Hubspot.com found that "57% of businesses have acquired a customer through their company blog," and "companies that blog get 55% more web traffic." These are just a few of the shocking statistics of how important your website can be to your business. So, how exactly does this relate to monitoring your metrics?
When you look at the breakdown of where you putting your resources for your site and then monitoring the results you will be able to see if the result is worth the cost. Perhaps you will find that the money and time you are allocating to updating your social media outlets isn't bringing much traffic to your site, and that perhaps if you spend more time crafting engaging blogs to put on the site that you can get more visitors. The great thing about monitoring and tracking everything you do with your site is that you will know exactly what is or isn't working and then you can shift priorities and budgets accordingly.
When you are closely monitoring the metrics you will also see trends as they are occurring and you should start to gain on your competitors.
Moonstone Interactive can take the stress and hassle out of tracking your websites metrics by doing it for you. We monitor traffic, keywords, incoming links, and more. Through tracking things so specifically we can better help you to get the most out of your web presence and resources being spent on it.