SEO & Websites: What Works & What Doesn't
Tips for Online Marketing
August 4, 2016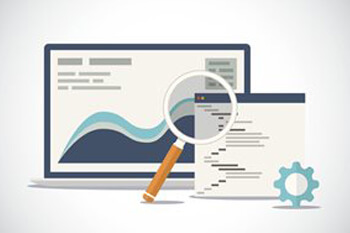 You know the drill. Each SEO expert insists that you build –– or rebuild –– your website with effective search engine optimization.
So let's assume that you've contracted with in one of the bay area SEO agencies for your website. Now, how well is that working for you?
Are you only measuring where you rank for the target keywords? If so, you may be missing the point.
Effective Search Engine Optimization should bring in new customers through organic search clicks. This requires relevant content and the right keywords for your target audience who may be searching for you on the first page of Google and other major search engines. If you acquire targeted visitors with relevant keywords, your website should be designed to optimize conversion. Conversion to a lead or sales is the focus of SEO so that you can optimize your site for measurable ROI.
SEO Is Not Always An Overnight Success
We often have clients call us a few weeks after implementing a website for San Francisco search engine optimization and ask if they are #1 yet on the search engines. As SEO experts, we always tell them that achieving high keyword rankings takes time and patience. Plus, in order to deliver a measurable, we want to assess the conversion value of the organic search visitor traffic.
So it just can't be rushed. Search engines frequently change their algorithms, too, requiring your search engine firm to adjust your web content accordingly. With the right SEO keywords and the right density within your content for optimal conversion, our effective search engine optimization will pay off with higher rankings.
The Importance of SEO With Organic Traffic Rankings
Every company wants to leapfrog their competitors in organic traffic rankings as quickly as possible. SEO is critical to accomplish that.
Organic traffic is the result of people searching for certain groups of keywords. Ideally, organic search represents about 60% of total web traffic. The key is to focus on the most effective search keywords for your target audience. For example, a client may find us by using the more specific search term "bay area SEO agencies" instead of a more broad term like "SEO agencies". If we have a high ranking with that keyword term, we will appear near the top of the first page of Google, right below the Google AdWords on the very top and right side of the search engine pages.
Organic traffic with from the most effective SEO is important because it's real people doing real-time clicks. It's a more permanent ranking than the fluctuations caused by PPC ads. And SEO organic traffic is more effective to create results that last.
Sales, Not SEO Conversions, Are The Ultimate Test
Ultimately, you want to get sales from San Francisco search engine optimization, not just rankings, impressions or even visitors. Business results come from sales. Sales from Organic Search traffic are the best measure of success. You cannot convert every visitor into a sale, but you can convince the right visitors to work with you. If you do not sell directly online or have a longer sales cycle, measuring leads and their subsequent sales close rate can also be very insightful.
If you optimize your keywords for your target audience and you have great website content with an effective user experience, you will get the rankings you desire, plus increased website traffic, and ultimately, more sales.
Want to Know More about SEO Optimization? Just Ask The SEO Experts
To optimize SEO for your audience, get in touch with Moonstone Interactive, one of the leading bay area SEO agencies. We invite you to contact us today.
Request a Free Consultation