Search Engine Placement
Tips for Online Marketing
July 4, 2013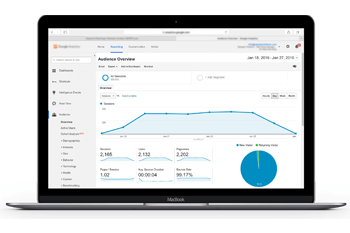 Increase Search Engine Placement by Building Links.
As you compete for better Search Engine Ranking, the number of will become increasingly important. But where do you start? What are good links? How do you obtain links? Do not worry.
Based on the overall Website assessment and your company's search engine positioning, competitive intelligence, and past market performance, Moonstone Interactive focuses part of our overall Internet marketing plan on developing recommendations for building inbound links to your Website.
As an expert to improve search engine ranking, Moonstone Interactive writes and submits your listing, then follows up until we've built you a network of high-value linking partners. In addition, the relationship is more sophisticated than a simple link exchange. We actually supply links to another site only if relevancy can be established, and if we ensure that your inbound listings are crafted to express your message and enhance your "natural search ranking."
Link building may take several forms and tactics, including those below that are commonly used by Moonstone Interactive on behalf of our clients:
Directories – Generally considered as the Internet's phone book pages, directories are typically paid links that may or may not actually improve your search engine placement.
Internal Website Links – By listing many links on various pages of your own site, we enable better search engine positioning by letting spiders find new, relevant content, shape your Page Rank, and establish your company as a subject matter expert. The best internal links are infused into your Website content and do not appear to be shoehorned in.
Reciprocal Links – We find high-quality, relevant Websites where you should list your site to improve search engine ranking.
Social Media – We recommend adding search engine placement links to LinkedIn, Facebook, Twitter, YouTube, etc.. Links on these sites can sometimes generate a high volume of high quality back links.
Press Release Links – We also advocate using a company that specializes in online press releases to create more incoming links to your site. When well crafted and well placed, press releases can also drive traffic to your site through back links.
Blog Links – Adding links as meta tags, headlines and subheads in blog content is an easy and effective way to send more eyeballs to your site through link building.
Paid Links – Though this is a common way to traditionally build links and raise your search engine positioning, this process typically offers cash in exchange for a link with anchor text. However, it conflicts with Google's Webmaster Guidelines so we don't normally recommend it.