Press Releases
Tips for Online Marketing
January 31, 2013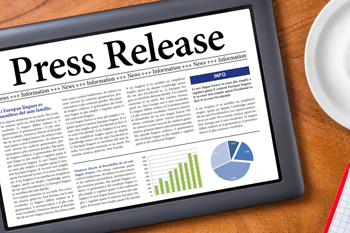 There are different ways to get your name on the Internet or in the media. One way is to hire a press release writer to generate a campaign to promote your business through a planned press release distribution.
Typically, a press release writing service creates innovative and strategic communications plans, then implements them to meet particular business goals and objectives. Moonstone Interactive can help you accomplish this stage of your social media campaign.
The True Value of A Press Release Writer Is Invaluable.
A Moonstone press release writer has years of experience across multiple industries to help promote your business to:
Deliver value by updating the market – You can't realize the true value of a professional press release writer until you try to do it yourself. A press release writing service can deliver your brand messaging, complement your Search Engine Optimization Strategy, and ignite your social media presence with new and interesting information, enhancements and progress about your business services or products.
Use press release distribution services recognized by search engines – Moonstone knows that the real secret in getting a press release published is to distribute it through the most popular delivery services that are crawled by the most popular search engines.
Leverage the content by posting it on your website – A press release writing service knows the importance of distributing your latest press release or news on a wide variety of social media sites. Typically, a press releases writer provides a teaser with a link to the actual press release posted on your website to read more or to provide contact information.
Utilize SEO to optimize your press messages – Part of a savvy press release distribution is to use specific search engine optimization words in the social media so that you can be found by those searching Google, Bing, et al.
Measure the results – It's also important to measure the traffic and behavior related to your press releases so that you can optimize you press release strategy for the greatest contribute to your Marketing ROI.