On-Page SEO: What It Is and How to Do It
Tips for Online Marketing
January 4, 2023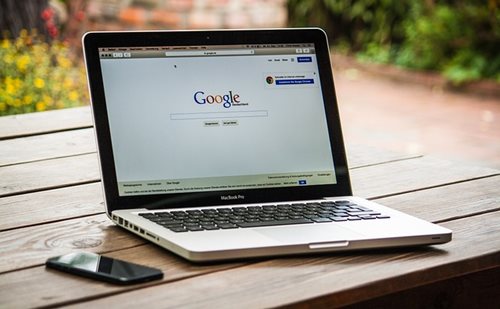 On-page SEO may seem like an easy way to boost your website's search engine ranking, but it's more complicated than you might think. It involves not just working on the content of your site but also making sure that each page contains what search engines look for when indexing sites, including keywords and metadata.
Read this article to get tips on how to do on-page SEO and see how you can make the most out of it by focusing on your audience and writing only the best possible content.
On-Page SEO Defined
Search engine optimization for on-page purposes helps increase a site's rankings and increase traffic to the site. To optimize a site for search engines, there are specific things that need to be done.
Ensure that your website content is keyword-rich. Include as much relevant information as possible about your business, including any numbers or statistics you have. Thus, Google will be able to better understand your page, making it more likely that it will appear in the search results. Additionally, search engine users who find your page via a search engine will find it easier to read since they are looking for information.
As a next step, you should create internal links between different posts on your website to prevent visitors from becoming lost. You can do this by either pointing to related articles by providing links in text boxes at the end of each post or using a callout box at the end of a post that mentions other articles or a particular point or quote.
The last thing to do is to make sure to include relevant keywords within your articles. By including commonly searched-for words, your site is more likely to show up higher in a search engine, instead of others that don't use them.
Keyword Research
First off, pick a keyword or phrase. You might want to start with something broad like a small business or something more specific like fashion design. Then make a list of words related to this topic that are popular among your target audience such as business tips, starting a business, design trends etc. Next up, use the Google Adwords Keyword Tool to find out which keywords have the most searches.
The next step is to add these keywords throughout your blog post for Google to rank you higher when people search these terms. Use them in titles, headlines, subheads, and content. Make sure to not only include one keyword per paragraph but multiple variations.
Search Engine Optimization (SEO) is the process of ranking high in organic search results for relevant keywords by using different methods to attract more visitors. These methods typically include: building quality links from other websites, adding captivating meta descriptions and page titles, and writing high-quality content. In essence, SEO boils down to optimizing your website so that you are ranked higher than others who are not doing it properly.
The use of search engine optimization by any businesses is getting more and more popular. If you're looking for a simple way to boost your online presence, look no further than the basics: research keywords relevant to your target audience, include those phrases throughout your site.
Content Is King
When it comes to search engine optimization, content king indeed prevails over all else. When you hear about on-page or off-page SEO, you are hearing about it because of the content rule.
Firstly, let's define what on-page SEO means. It refers to all aspects of a web page that determine the page's ranking in search results. Keyword usage in meta descriptions and text can impact your ranking for certain keywords related to your business. Additionally, backlinks and social media mentions can elevate your position. On-page SEO is just one of the ways of ranking higher in search engines. When it comes to on-page SEO, the points are simply keywords in title tags and meta descriptions, keywords throughout the text, and internal links to other pages on the website. Optimizing your single web page can be quite a tricky matter but if you take care not to focus too much on minute details then you're bound to do pretty well - content that is interesting for readers is always more important!
MetaTags
Content is only as good as how easy it is for people to find it. Content without visibility can't lead to any form of success. To increase the likelihood of content being found, you should invest in on-page SEO.
This type of optimization can be broken down into three components: title tags, meta descriptions, and content optimization.
Title Tags - The title tag is exactly what it sounds like. It's that text at the very top of your browser window with your page title. Sometimes it will expand depending on how many words you use, but its main purpose is to let people know what your page is about. Keyword research tools can help you decide which terms make sense for your page, so spend some time doing keyword research before finalizing a title tag!
Title tags are important for improving ranking in search engines and getting users to click through from SERP results. This means that anything you put into a title tag needs to be unique so as not to be duplicated anywhere else on a webpage; otherwise, it could get penalized by search engine algorithms. For best results, include your company name or product name in a relevant context if it applies.
Meta descriptions don't have much bearing on ranking directly but they do play an important role in convincing searchers to click through to a result, so keep them shorth and as call to action. They should give readers enough information to decide whether or not they want to read more about the page. To attract their attention, your description needs to stand out and hit the right notes. Consider using a question in the description to get their attention. When writing a description, avoid using too many adjectives or adverbs as these distract from the meaning rather than adding clarity. For inspiration, check out other sites' descriptions! Keyword optimization is the last step in on-page SEO.
Content optimization - Using keywords within the site's content will help your site appear for certain keywords. Think about what people will be searching for when they look for the products or services your business offers when creating a website to ensure that it ranks higher than others. Make sure to incorporate those words into your content - both on the home page and any related pages. Be careful not to include too many keywords; try not to use more than five the same keywords per 100 words.
H1 headings
Your website's H1 heading tells search engines, customers, and visitors what your content is about. Use a keyword phrase you want people to find you for in your H1, ideally closely related to the text on the page.
A good title will also make it more likely that customers will click on your page from a search result page as recently Google preferes to show H1 heading content as meta title.
Rather than using phrases like This Page Provides Information About Building Houses, which sounds more like advertising than genuine content, use phrases like How To Build a House. The word "how" provides a clear explanation of what the page contains without being too specific.
Make sure that your most important keyword phrases are used at least once in your page's H1 heading. Each page of your site should have a unique H1 so you can use different keywords for different pages. Your website sells all kinds of products online and if you want visitors to see each product individually instead of a list of them, you can use different keyword phrases in the H1 heading for each item. It is always a good idea to use synonyms or related words for your primary keyword phrase.
Linking In
Your website needs to have on-page SEO to be found by Google, meaning that your web pages must be optimized for search engines. To improve your search engine rankings, make sure your keywords appear in your website's URL, title, and meta description tags. You can also include these keywords throughout the text of your web pages, including headings, subheadings, and keyword phrases.
Web crawlers index the content you provide online so they can present it more accurately when someone searches for a keyword or phrase that appears in your content. You are more likely to be found when people search for a company like yours when you rank highly with search engines. It may be possible to improve your ranking by making some simple changes. Search engines crawl and find words, phrases, and links easier on your website pages, which is why on-page SEO is important. As important as anything else, don't forget to post fresh and updated content.
Conclusion
Site optimization is a complicated and long process but the result is worthwhile! Rankings will improve on Google, which will mean a lot more people will come to your site.
Looking for the well-done website's optimization? Contact us and we will help you rank your business higher!