Offsite Content Marketing
Tips for Online Marketing
October 3, 2014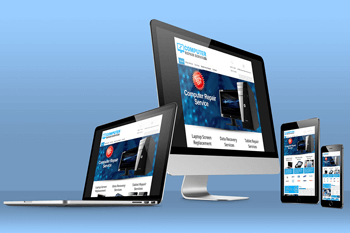 In the beginning, Ted had no audience. Ted and his team thought that if they produced great content – the kind that everyone will understand and get excited about - traffic would start rolling in. If only it was that simple for him!
Ted had been doing the right thing by producing great content, but it also needs to be positioned. There's no point in writing an engaging, data-rich blog post or creating a beautiful infographic about your product if no one can see it.
That is where offsite content marketing promotion comes in. The foundation of offsite content marketing consists of adding value and becoming recognized to the right population/communities of target prospects. It is an art and a science that requires identifying where target audiences are – some of which align directly with offline communities and social networks.
Why You Need to Promote Content
Some may prefer to engage on social media, while others may prefer the visual feel of a video channel in your industry. Promoting your content off your site ensures you offer the same marketing message in multiple shapes and sizes that carter to all audiences – regardless of their content consumption preferences.
Offsite content promotion efforts are not always about achieving a higher ranking in search engines; rather, you try to attract target audience across multiple channels by repurposing your core message for each respective channel.
The results of a successful offsite promotion campaign include reaching a wider audience, building trust, earning quality inbound links, and increasing brand awareness, all of which can be great for your business.
How to Get Started
In practice, many website owners and marketers are clueless about how and where to start offsite content marketing activities. I have listed below the key processes that are involved in this strategy:
Create Engaging Content
Create content that not only offers a level of information and technical quality, but also matches the platform on which the content is going to be displayed and distributed. You have to produce content in a different style when you're promoting your product/service on video sites than when you're promoting on social networks.
For instance, knowing how to utilize Vine videos vs engaging online commercials that take the audience beyond the 5-second mark. The right strategy requires you to tailor your content production tactics towards the requirement of a particular platform.
Distribute Your Content
It's important to understand the digital landscape and know where your audiences are having conversations about your product category. If you run an online jewelry store, it would be a good idea to promote your content on Pinterest. Research shows that women are the primary audience on this social network, and capturing their attention requires businesses to be present on the platform.
Also, know the sources and voices your audience trusts. You may find a fashion blogger whose generating loads of interest from people who buy jewelry. Try to build a relationship with that blogger (introduce yourself through email, pitch a guest post, mention her on your website, etc.) and try to get her to promote your content. For most offsite promotions, you can use tools to help publicize and promote branded content, such as social media dashboards.
Reach Out to Influencers
To get started with influencer outreach, you must identify the key blogs and personalities who already have a direct voice with your target audience. You can search for keywords related to your product or service in search engines and on social media to discover influencers who are already ranking for those keywords and connecting with audiences.
Thereby, you can utilize a broad category of influencers to quickly connect with your consumers. After making a list of key personalities, you can conduct outreach via email, social media and other means. Influencer outreach can also be conducted with the help of online tools such as Little Bird and Followerwonk.
Integrate with Social Media
Know the social networks that your brand or company needs to maintain a presence on. This can be done by identifying whether your target audience is active on each platform. For example, if you're a B2B marketer, you may get the most success with content marketing on LinkedIn.
Utilize proven tactics to grow your volume of voice and your community. For instance, on LinkedIn, you can use the LinkedIn publishing platform to get other business owners to notice you and take interest in what you have to offer.
In Conclusion
These are only some of the techniques applicable to offsite content marketing. Moonstone Interactive can help you gain market visibility by helping you develop and execute a content marketing strategy that will help you get results. Be sure to contact us for a free consultation today.