Mobile User Experience SEO
Tips for Online Marketing
July 7, 2016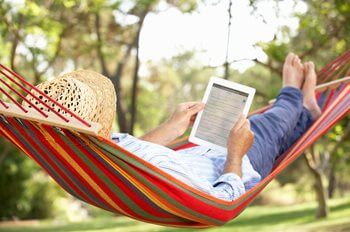 The Mobile User Experience continues to evolve for Search Engine Optimization (SEO).
It's not rocket science, but there are certain rules of engagement, industry best practices, and knowledge about your users to keep in mind to get the most bang for your SEO buck.
Have a Fast, Mobile-Responsive Site
When Google released a radically new mobile-friendly ranking algorithm on April 21, 2015, it was affectionately called "mobilegeddon" by the trade press. Designed to give a rankings boost to mobile-friendly webpages in Google's search results for the mobile user experience, it dictated that if your website was not mobile compatible with responsive design, speed, performance and usability capabilities, it would simply not be listed at all on Google.
Lower Your Expectations to Heighten Users Expectations
When you're asking a user to download a mobile app, play music, upload an image, browse the Web, or otherwise engage online with a smartphone, tablet or laptop computer, keep your mobile user experience simple. Very simple. Lower your expectations by lowering what a user needs on his or her mobile device. It's really just that simple.
Consider The Shorter Attention Span
The majority of young mobile users have the attention span of a gnat. They've got 10 or more apps open and they're juggling them all while texting or checking email (but hopefully, not while driving!) Use this shorter mobile user experience attention span to your advantage by using SEO keywords that will appeal to their browsing habits to let your pages get found quickly, efficiently, and near the top of their browsers.
Provide Faster Navigation Shortcuts
By using SEO keywords to embed your company's phone number for automatic dialing, to integrate maps for directions, or to link your email address for user feedback, you're helping to optimize your mobile user experience.
Follow Industry Standards
You don't have to reinvent the world for every use of SEO keywords aimed at your mobile audience. You can greatly lower your learning curve by following industry standards. Use an intuitive graphic user interface to enable a great mobile user experience.
Want to Know More About The Mobile User Experience? Just Ask The Experts
To optimize SEO for your audience using their mobile devices, get in touch with Moonstone Interactive in the SF bay area. We invite you to contact us today.
Request a Free Consultation