Tips to Increase Your Website Conversion Rate Using Images
Tips for Online Marketing
December 15, 2021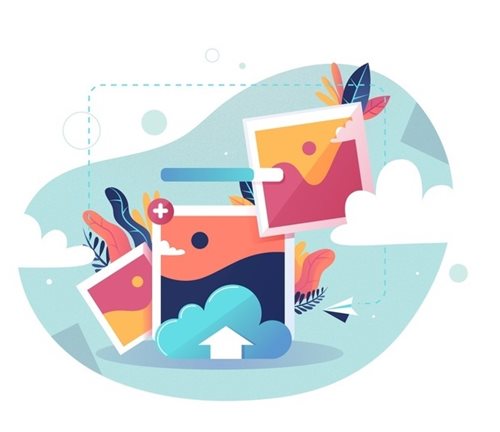 We all know that visuals in a website are meant to provide an enriching and compelling experience to visitors. But did you know that they are also great for your conversion rates and help attract more customers?
You see, the consumers usually want to see the complete product before committing to purchase. In most circumstances, they also want to touch, hold, or even try out the 'item for sale' before buying.
However, there is no way you can offer a physical experience on an e-commerce website. And to compensate for the lack of 'human touch,' you have to add excellent photography to make your products come alive.
Unfortunately, many website owners ignore the importance of pictures and thus, fail to connect with the audience. Below, let's take a look at some proven tips to help increase website conversion rates by using images.
1. Use High Quality and Relevant Pictures
Images provide you with an opportunity to describe products that you may not be able to do with words.
For example, a dermatologist can explain its process through before and after pictures. Or, a smartphone vendor can display relevant photos of a specific model from all angles to clearly portray the specifications.
But regardless of what is featured, the images you use should be high-quality and relevant to the topic.
A low-quality and grainy picture will affect the impression viewers have of your company. They will call you out for the lack of professionalism and authenticity. On the other hand, a high-quality picture will create a strong perception of your product and encourage the visitors to convert.
So make sure your pictures are boasting a high-quality format. They should ideally be saved in the right format and have accurate resolution that displays seamlessly on any given device. You should also ensure that the pictures are not 'heavy' as they can slow down the speed of your website - taking a long time to load.
2. Invest in User-Generated Graphics
As the name suggests, user-generated contents are images and videos provided by the consumers themselves. These are displayed on various platforms like websites, blogs, and social media channels to build trust and credibility.
According to research, 90% of website visitors find user-generated content more influential in their purchase decision.
Websites that incorporate user-generated pictures see a 20% increase in their traffic as well.
Take the example of the online store Zappos for user-generated content inspiration. Apart from testimonials, they have a portal where customers can post photos of their purchased Zappos items.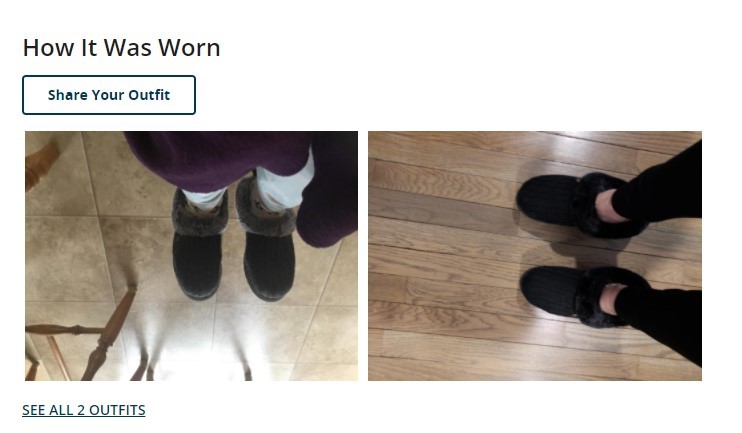 This tactic allows the prospective consumers to see how past buyers use and enjoy the products. It also provides social proof and builds brand trust.
3. Avoid Cheesy Stock Photos
The consumers of today are savvy and more educated than before. They can identify bad content right away and become wary of your offerings.
Similarly, they can spot a cheesy stock photo easily and avoid dealing with your business.
Of course, stock photos are popular and are a savior for the scenarios where it's impossible for you to curate custom pictures. But prospects are also intelligent and will know if you are trying to sell them with images of people in suits shaking hands.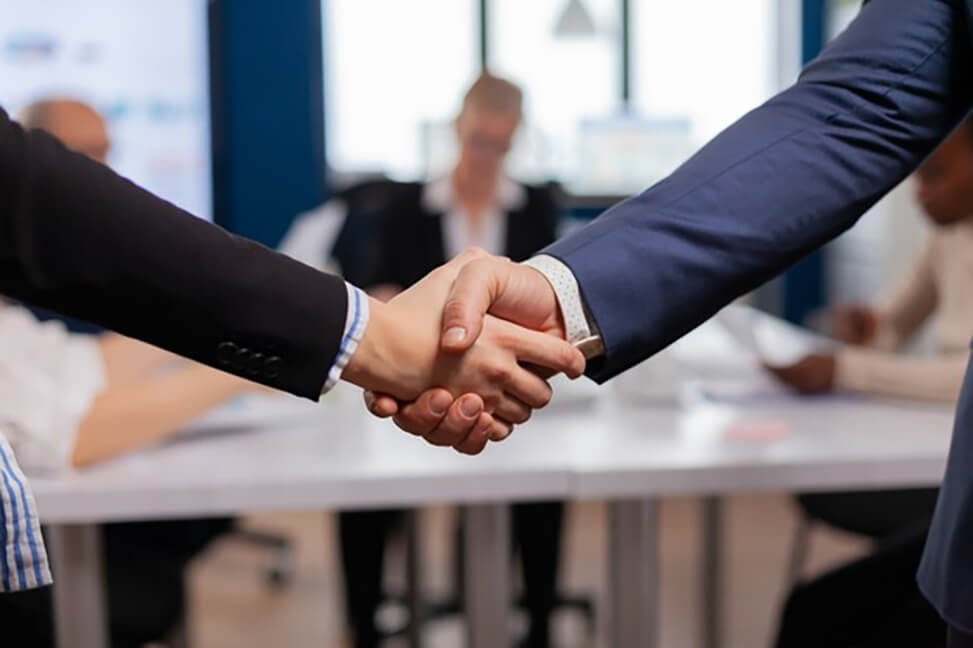 The key to saving your website from embarrassment and still using stock images is to choose carefully. There are many reputable places to
acquire affordable images
online. Some of the best sites include Shutterstock, iStock and Adobe Stock. You should always select images that don't cry out awkwardness nor give out insincere vibes.
Some examples of these include:
● The awkward handshake (like the one above)
● Business people hugging briefcase
● Man in suit with balloons at a field
● Woman dancing with a bowl of salad
● Finger pointing at words in air
While stock pictures are a budget-friendly and easy way of acquiring photos for your website, using the wrong one can hamper your efforts significantly. So always choose carefully and find pictures that mimic the real world and do not appear to be over-posed.
4. Give Detailed Presentation
As we mentioned above, consumers are reluctant to buy products without seeing them. And pictures provide them with a visual view of their 'potential' buys.
However, when adding pictures of your products, don't skimp out by showing just a single image. Instead, display your products from multiple angles.
Another way to entice the viewers with your product is to integrate a zoom feature. A zoom feature will allow the audience to view product pictures from a close-up and make purchase decisions easily.
Clothing retailer Net-a-Porter takes the feature up a notch by offering an outfit view for each apparel item. When a consumer hovers over an image, they see the product in detail on a model. This allows the potential buyers to see the product in various ways: how it looks, the size, and styling methods.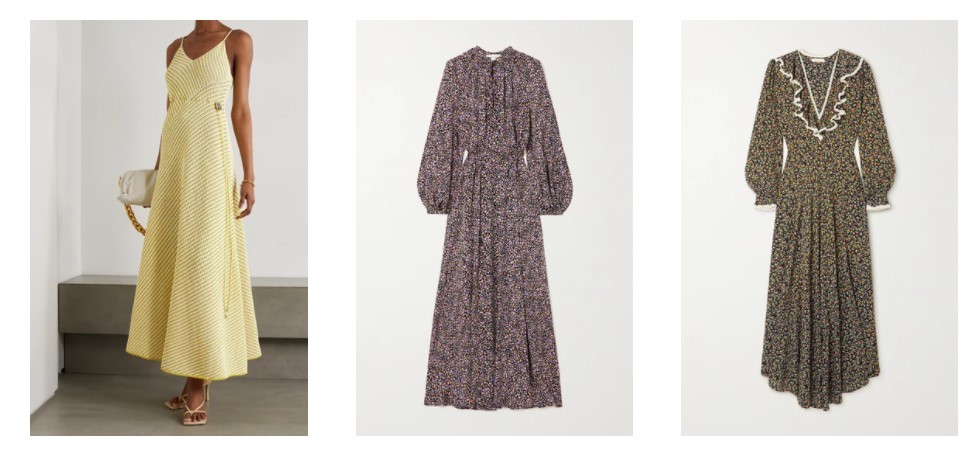 5. Add a Human Touch
Human photos have a significant impact on website conversion. Pictures with a focus on the human face create an emotional connection with the audience.
A digital marketer recently conducted a test where he replaced a generic icon with his own photo.
The result showed his photo generated 48% more conversion than a common icon.
When adding photographs to your website, make sure to evoke a particular emotion within the audience.
As we already know, the internet users of today have more perception of the digital world. They know what you are trying to convey as soon as they glance at the visual.
So, make them feel good and add pictures that portray positive sentiment. They will agree with whatever you try to showcase and connect better with your products.
For inspiration, take the example of Human Touch - a company that sells wellness products. Their massage chairs are their most popular products. They leverage its popularity by showing the product and relaxing in it to let the potential customer get a feel.

The image clearly evokes a sense of tranquility and joy. It succeeds in giving the interested buyers a feel of the emotion they can experience. And also create a 'feeling of missing out.'
6. Follow the Target Audience
If you are looking to increase your website's conversion rates with pictures - you have to perfect the art of 'selection.'
By now, you should know that the prospects are only interested in themselves. They only consider 'ME' and appreciate websites that keep them in mind.
For instance, when choosing pictures, remember your target audience. Are they young or old? What gender do they belong to? Are they office professionals or homemakers?
Consider these questions and make your choices accordingly.
It will also not hurt to be more specific. For example, startup owners will relate more to pictures like below that show workers in casual attire rather than traditional suits and ties.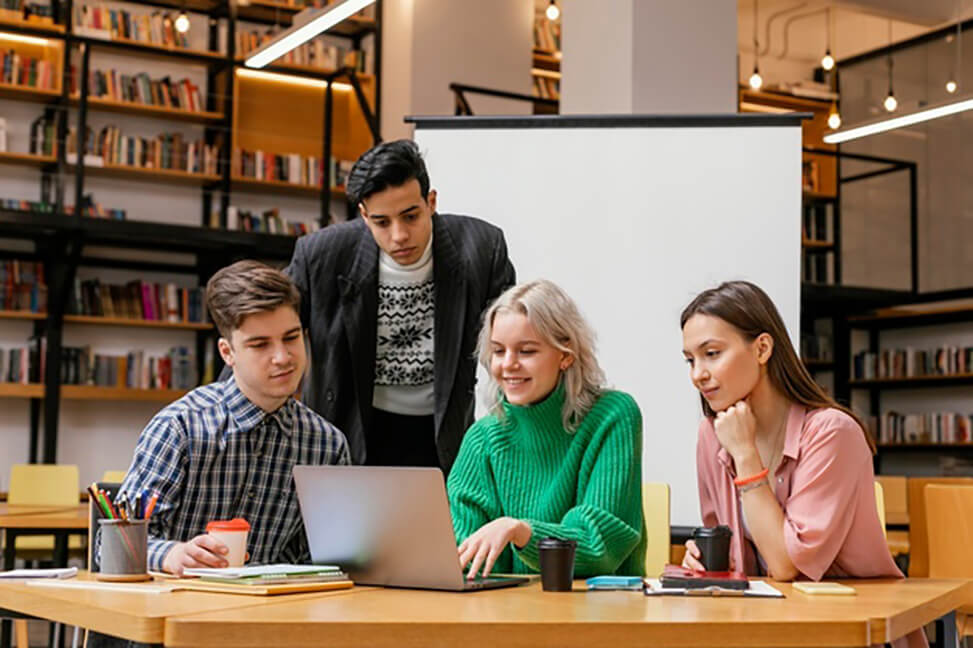 Pictures that accurately portray the target audience will make prospects more comfortable with the idea of investing in your product or service. Getting the relevant vibe from the images will make it easy for them to picture themselves using the items you are selling.
Above all, it will give them the feeling of appreciation and leave them with an impression that you, the seller, understand their needs and wants.
Measure your Efforts
The tips above will help you use images tastefully and for the betterment of your website. Once you have made the changes, don't forget to test your efforts to analyze what works and what doesn't.
Some metrics you would want to identify include:
● Click-Through Rates
● Website Traffic
● Bounce Rates
● Website Sessions
● Interactions
● Subscriptions
● Revenue
There are many metric tracking tools available to help you keep an eye on the numbers of your e-commerce site. Once you have tested, optimize your website using the best performing images and watch your conversion rates soar.
If you're still struggling to optimize your website,
we can help
. Moonstone Interactive tunes your website towards successful multi-step actions that advance your website's performance.