Google Panda: Now Part of Google's Core Algorithm
Tips for Online Marketing
February 1, 2017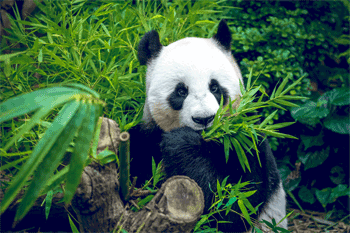 The latest Panda update means that Google's Panda is now at one with Google's Core Algorithm.
About two years after Google's infamous Penguin went into effect, what does the latest Google Panda update mean to your business and its website? Does it mean that this search filter that prevented sites with thin content from rising to the top of Google's search rankings is now a more efficient algorithm?
Does it mean that Google has finally lifted the penalty that resulted in your website being devalued by Penguin 4.0, demoted, or removed from Google's search results?
And does it also mean that the penalty can now be removed in real-time so you can boost Google's search results for SEO unique content with organic traffic?
This article will explain what this Google Panda update means to tens of millions of websites.
Will Your Ranking Signals Still Signal Poor SEO Results?
According to Search Engine Land, Google Panda 1.0 was actually first introduced in February 2011. Since then, multiple updates have been rolled out, mostly with no advance announcements, any changes provided, or confirmed to the press.
Now, as of January 12, 2017, Google is saying this about Panda 4.2 in another blog on Search Engine Land: "Panda is an algorithm that's applied to sites overall and has become one of our core ranking signals. It measures the quality of a site, which you can read more about in our guidelines. Panda allows Google to take quality into account and adjust ranking accordingly."
This means that Panda 4.2 is now "baked into their main algorithm." However, like past Panda updates, you may not see a significant impact right away, but you should definitely see improvements in your organic rankings over time.
Is Thin Content Fashionable Here?
While "thin" may be in on the runways of Milan, Paris and New York, more than ever, thin is anything but in fashion for your particular website's content.
In fact, if you've auto-generated content on your website in the past, now's the perfect time to separate that content, block its indexing, and prevent the crawling of anything that's low or thin content so it won't lower the ranking of your website.
Even if the great majority of your website content is well-written to include both search engine optimization keywords and unique content to raise your organic traffic, a few low value or duplicate content pages can still harm your rankings through this Panda refresh.
Per an article in The SEM Post in January 2016 attributed to a "Google Spokesperson", "Panda is an algorithm that's applied to sites overall and has become one of our core ranking signals. It measures the quality of a site... Panda allows Google to take quality into account and adjust ranking accordingly."
To that end, that article postulates that the smartest way to remove the wrong content is by using Search Analytics in Google Search Console to determine which pages are getting traffic and which could have improved content because of zero Google referral traffic.
But be careful not to remove the wrong content. Because if Google sees certain pages as quality content, you could be losing the traffic that Google was sending to those particular pages.
On the other hand, an alternative search engine like Bing may like the quality content of a certain page even though Google Panda did not. Therefore, it's extremely challenging to determine which page has safe content and which page does not.
Is A Quality Update Is Vitally Important in 2017?
In a word, yes.
Well-crafted content has always been king on websites to attract new clients. But when you consider that professionally written website content with SEO keywords can boost the rankings of your site in 2% - 3% of search queries after being crawled by the Panda update, quality content is more important than ever.
So instead of "borrowing" content from other sites with a few words changed, start writing your own website content and longer keyword blogs. The more pages on your site, especially your blog, the wider your digital footprint to make you and your company a thought leader.
And get personal with your message from your own industry experience to directly connect with your target audience.
Remember that it's always a great idea to add new, original content to any website.
Is Trust Important in Website Content?
Again, a short answer will suffice: yes.
The new Panda revision knows that elements like "trust and authority matter", according to an article by Richard Baxter called "High Quality Web Sites – The New Google Ranking Factor".
The level of trust and transparency can be measured by links to sources the author is using, or by analyzing the linked article's social media buzz.
Just ask yourself if you'd trust the article's content, if the author is an expert on this subject matter, and if the article is something you would share with someone you knew and trusted.
Can You Track Results for The Panda Update?
Notice a pattern here? Yes, you will most likely originally see a huge fall in your traffic, which is one possible sign that your website has been crawled by Panda.
But you can proactively limit your Google Analytics search parameters in the U.S. If that doesn't work to stop the decrease in your traffic, you can request that Google restores your search rankings to pre-Panda levels, though that may take some time because Panda updates its algorithm periodically and without formal notice.
Want to Know More That Google Panda Is Now Part of Google's Core Algorithm?
Penguin is gone. Panda is alive and well... So it's time to fully understand how to improve your website's SEO performance.
Let us know if Moonstone Interactive can help you with a Panda refresh to turn website visitors into potential new customer leads. We can create a content quality filter to improve the organic search functionality of your website.
As one of the San Francisco Bay Area's leading search engine optimization and website design agencies in 2016, we know the difference between writing quality content vs. eliminating duplicate content –– and how this can ultimately help your ranking results.