A Strong Call-to-Action Can Increase Conversion
Tips for Online Marketing
November 20, 2015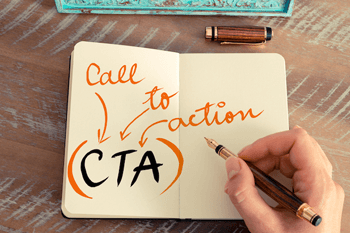 One of the most important things you can do on your website to engage visitors is have a clear Call to Action on the home page. The right call to action will make a huge difference in the amount of people knowing what to do once they get to your site and then following through with the suggested action. So, now the question becomes "how do I create the right call to action?"
That is where Moonstone Interactive comes in to help. We help you establish the right business goals and then use those to craft the perfect call to action specific to those business goals. Different business models will have different goals. We will take that into account when creating the right goals. If you are an e-commerce site then you will want to encourage visitors to buy your product so your call to action would be along the lines of "Buy Now!" On the other hand if your site is to inform people on a topic you may want to put something more along the lines of "Learn more here!"
A call to action should lead your customer. It tells the visitor what your site is about and directs them on what to do next. A good call to action should be clear and to the point. You want the customer to know what is expected of them and then you want to get them excited about it. It is typically recommended to use exclamation points at the end of the phrase to encourage that enthusiasm.
It is great to offer something to your visitors so they feel like there is value for them in following the call to action. So, if you are offering a sale or something for free, the call to action is a great place to promote that value.
There are a lot of factors that go into making the best possible call to action for your business and here at Moonstone Interactive we take the time to understand your business model and the goals you have and then we craft the call to action around that. Let us help you increase your conversion rate.