2023 Top Marketing Trends
Tips for Online Marketing
March 16, 2023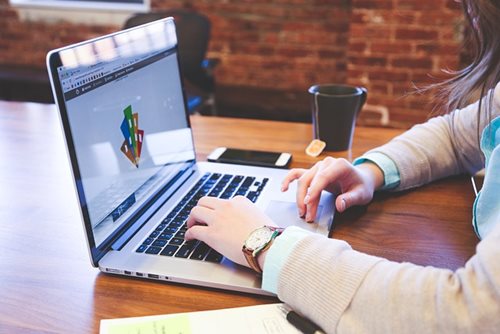 We need to start the year of marketing correctly and change our perspective. The days when we focused on keyword density and the idea that content is the only king have long since passed.
More is not always better. Quality should always take precedence over quantity. To meet our consumers' expectations, we must reassess our priorities. In this and other articles on digital marketing trends, you can expect topics like:
The Top Marketing Trends Overall
List of the Top Online Marketing Trends
List of the Top Search Marketing Trends
How To Keep Up with Latest Digital Marketing Trends
What Catches the Eye of the Consumers?
It's important to remember that these trends overlap, so just because we have chosen to list a particular direction under one heading doesn't mean it isn't also trending under another.
The Top Marketing Trends Overall
More than ever, marketers need to remain on top of current online marketing trends to be competitive and maintain a trajectory of organizational growth.
The Application of AI and ML Will Increase
Everyone with an internet connection is already using a machine learning (ML) and artificial intelligence (AI) app without being aware. And undoubtedly, AI is now a part of every digital advertising channel, including copywriting tools, search engines, social media, and search engines.
Personalizing content, optimizing advertising, enhancing search engine optimization (SEO), cleaning data, analysing consumer data, and other activities are all possible with AI and machine learning.
Improved and Personalized Client Experience
Every successful organization has a foundation of excellent customer service. A happy consumer leads to more sales and better advocacy. Modern technologies are enabling companies to gather more client data than ever before.
Businesses must now prioritize personalizing their marketing efforts as well. The era of sales pitches and coupons that were universally applicable is over.
There Will Be More Short-Form Videos
The increase of short-form video platforms like TikTok, Instagram Reels, Facebook Stories, and YouTube clips is not news. Marketers must meet their target audience on their chosen channels in their preferred format.
The best media medium for marketers has consistently been short-form video. The goal of marketers' efforts will be to improve engagement and reach. On websites like TikTok, Instagram Reels, and YouTube, we may anticipate an increase in more strategic video advertisements.
List of the Top Online Marketing Trends
Stop speculating about the future of digital marketing trends and learn to embrace modern technology with digital marketing actively.
Putting Social Impact Planning First
Standing up for your values as a brand is nothing new. However, emphasizing an impactful approach in your digital marketing strategy denotes a change in how businesses respond to significant global events.
Additionally, we're not only referring to responding to societal upheaval or political events. Customers choose companies that act genuinely and thoughtfully, focusing on the principles and values they uphold.
Youth-Focused Advertising
The "next generation" of customers, or Gen Z, is more than that. They represent the present. Through youth-centric platforms like TikTok are setting new standards for how we perceive and engage with companies.
They opt to interact solely with the businesses that genuinely appeal to their interests and communication style after seeing through traditional marketing tricks. The Gen Z generation wants companies to be truthful, transparent, authentic, and sincere.
Younger generations are increasingly showing a preference for experiences that are more creative or immersive rather than ones that make them feel like they are selling a commodity.
Humanized, Authentic Brand Content
Not just Gen Z are seeking a stronger connection with brands. Everyone is looking for a little light relief in their daily life, including how they relate to companies, given the most recent happenings around the globe.
One of the most material ways to increase brand loyalty in 2023 is to provide digital content that exhibits a genuine human personality, replete with comedy, vulnerability, honesty, and everything else we look for in interpersonal interactions. Including characters or mascots in your digital marketing is a powerful method to establish these ties.
List of the Top Search Marketing Trends
In 2022, Google made several algorithm adjustments that influenced the direction of search marketing.
Metasearch
Consumers spend over 82% of their time on exploration. This year, Google introduced multi-search and published several algorithms to revolutionize how we all find information and consume it.
Google continuously experiments with various formats to show relevant search results from many sources, which reflect how people are researching a wide range of topics. Intelligent search marketers will use all kinds of assets, the Google Vision API (application programming interface), and entity data in 2023 to give the most accurate and high-quality assets.
Omnichannel Experiences
The majority of consumers switch between different devices. Thus, providing a cohesive and consistent experience across all touchpoints is crucial. For a smooth omnichannel experience in 2023, the firm must centralize important data and disperse it among all marketing channels.
The rapidity of change across channels increases consumer confidence. Google is gradually encouraging advertisers to pay more attention to customer behaviors and attribution from other channels along the customer journey than the last-clicked channel with the release of Google Analytics 4.
Localization and Personalization
Consumers search for information based on their interests, location, and other known and unknown criteria. Online buyers are more likely to purchase from companies with a significant local presence and communicate with their customers. You should use location-specific global search marketing techniques.
While localization is significant, it will soon be necessary to personalize information depending on customer demand. In this context, it's crucial to use customer data platforms to safeguard preferences and develop content and marketing initiatives based on consumer data.
Strategic SEO
Despite the seeming contradiction, search engines have found what users are seeking. In actuality, many marketers emphasize creating unique, topical content that meets customer demands and letting Google automatically elevate such content to the top.
By carefully choosing keywords, the objective is to appear on the first page of search results, after which the value of the content should speak for itself. To rank for a query, you shouldn't build a keyword-heavy website; instead, you should position yourself as the authority in the subject matter. It is advantageous to be the leading expert on your topic.
How To Keep Up With Latest Digital Marketing Trends
Maintaining your company's competitiveness requires keeping up with trending digital marketing topics and developments that impact your business, clients, and sector. Keeping up with trends is easy if you follow this advice.
Read about your market, industry, and world as much as possible. Follow key bloggers and corporate thought leaders regularly. Keep up with industry trade journals and websites.
Join trade associations, attend meetings, take courses, and engage in online forums. Please take advantage of associations' knowledge as they work hard to keep their members up to date on developments.
Meet with co-workers, partners, and clients often to discuss industry developments. These discussions will undoubtedly generate insights and ideas.
Remain in touch with your clients. Finding out what your consumers think and desire is now simpler than ever, thanks to social networking sites like Facebook, LinkedIn, and Twitter. Are they spending more time at home, saving money, or cooking more? You only need to ask.
What goods are selling and what goods are not? Do supply costs increase or decrease? Use tools like financial predictions and business dashboards to assess benchmarks and identify patterns in your firm. You can forecast future issues and opportunities by observing patterns throughout time.
Governmental organizations collect data you can use to identify patterns in various demographic groupings, geographic areas, sectors, and other areas. The websites of the U.S. Census Bureau, the National Bureau of Economic Research, and Fed Statistics are excellent places to start.
Keep an eye on the competitors. Visit their physical locations, websites, and social media accounts to keep up with them. What innovative programs, goods, or services are they introducing? Are they expanding to new areas or pursuing new markets?
What Catches the Eye of the Consumers?
It might be challenging to get your marketing efforts the attention they require at a time when so many companies bombard people with information and countless articles using these digital marketing trends.
You must learn how to capture the interest of your audience and keep them coming back for more. You must increase your online activity and digital presence. Make use of all social media channels that your target market is using.
Use imaginative photos and videos to make your information exciting and relevant for your audience. Engage your followers with dynamic content, pertinent surveys, and constant publishing to turn them into buyers.
Collaboration should extend beyond joint marketing initiatives and content creation and may also involve going to pertinent conferences and taking part in forums where customers can learn more about your goods and services.
In this social media era, bloggers and influencers are the new celebrities. Offering consumers gifts or free items on a minimum purchase quantity is another effective way to attract attention.
Additionally, you may want to provide discounts on important events or holidays associated with your company. Market trends are constantly changing. Your capacity to adjust to market changes is the single aspect that must remain constant if you want to attract customers.
Can we help you make your website trendier for 2023? Let us know and Contact us for more details.