Digital Experience Design 101
Tips for Experience Design
November 18, 2021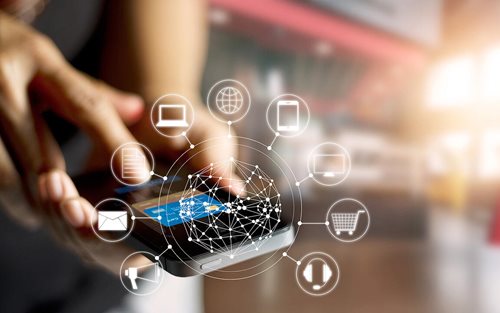 Digital touchpoints have increasingly become the primary way that customers interact with companies. As a result, how you design your company's digital experience has become all the more important.
You may ask, what is digital experience design? It's exactly what it sounds like. Digital experience design is a holistic design approach that integrates the user experience across customer journeys and channels. It's the sum of all digital interactions. The goal is to create a cohesive and engaging user experience. It's a digital experience designed with all the customer's interactions in mind.
Being holistic in nature, digital experience design intentionally encompasses a broad range of design elements. However, there are three key elements that you should know.
3 Keys to Digital Experience Design
Be Responsive
Nearly 55% of all worldwide website traffic are from mobile devices (Statista). If your website doesn't have a responsive design, mobile users are less likely to convert to customers.
Responsive design enables you to create websites that provide an optimal experience across a wide range of devices. Whether users are on a computer, mobile phone, or tablet—responsive design provides ease of readability and navigation. Ultimately, responsive design ensures that the interaction points between your users and your company are easy to understand and perform as intended.
The benefits of responsive design are many. It has the potential to increase mobile traffic, increase page views, and decrease bounce rates. However, one of the largest benefits is the potential to improve your search engine optimization (SEO). Having a responsive website that avoids duplicate content and has better bounce ranks can rank you higher in search engines for mobile search.
Responsive design is a necessity, not an option. If you're not getting traction on mobile devices, it's likely due to the absence of responsive design. The digital world moves quickly and customers want answers, literally, at the grasp of their fingertips. Responsive design ensures that your website loads quickly without viewing distortions.
Be Consistent
Given that digital experience design compromises multiple digital interactions, you need to be consistent to create a connection with your users across the overall digital experience. This ensures that you maintain a consistent brand and voice across interactions that make it straightforward for customers to navigate and understand.
What guides customers in digital experience are their goals. Do you have an online presence that enables customers to achieve those goals? Moving towards a customer mindset and moving between touchpoints as it meets user needs is fundamental to developing a holistic digital experience.
The online customer journey is essential for companies to understand what their customers want and how they want to achieve it. At any given point in time, it follows customers as they go through a company's digital touchpoints and provides insights into the actions that customers take before making a decision.
By following a number of paths, which reflect the needs of different customers, you'll identify common pain points and persistent areas of feedback. From here, you can implement meaningful systems of action that resolve issues throughout the customer journey to ensure a seamless and consistent experience.
Make sure to continually monitor the performance of your online customer journey. The customer journey has evolved and will continue to evolve. Making a habit of doing a pulse check will ensure that you have the most accurate user data and insights. At the end of the day, the goal of a consistent digital experience is to reduce the learning time for a user. Continuous feedback and improvements will enable you to deliver an experience that gets to the heart of the matter and validates a user's expectations and needs.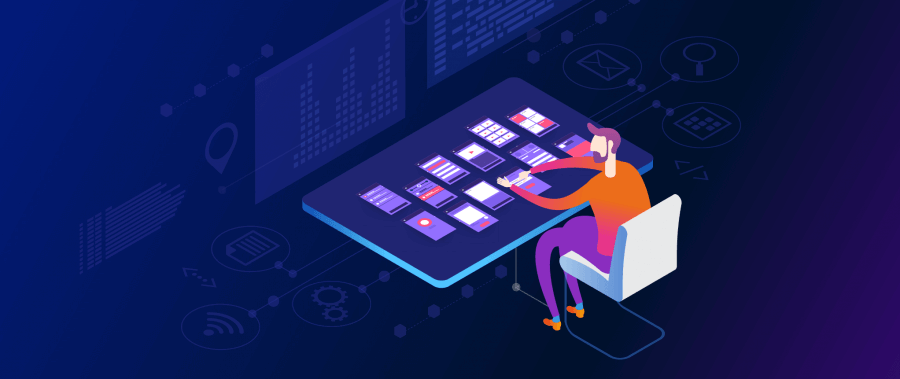 Image: CleverTap
Get Personal
Most of the time, a website redesign is motivated by a previous lack of engagement with the website. However, rather than driving a website redesign that is measured by how attractive it is—defining the actual obstacle(s) to engagement is key to creating and delivering a personalized digital experience that drives engagement. And to do that, you need to understand what the customer problem is. How do you do that? The solution to that is a customer-centric design approach.
Your new and improved customer-centric design can still incorporate attractive and appealing design elements. But it should, above all, be easy to navigate, with all the right information in easy-to-find locations. The content should anticipate all of the questions that face a typical buyer during the buying process—and also some questions they haven't thought of yet.
Customer-centric design is exactly what it sounds like. It's a website designed with the customer's needs, problems, and experience in mind. Customer-centric web design means optimizing your website to attract your ideal customer and it requires knowing exactly what your customer wants. Promotional offers and sales advance the business owner's agenda, but what are your customers looking for when they land on your home page? To find out, go to the source. Research your best or ideal customers and find out what they're looking for.
What was important to them when they first sought your services? Which of the products and services do you offer actually solve their problems? What's frustrating or confusing about the current website? Which of their questions aren't answered by your site?
Once you really understand your customers' challenges, you can create a strategy that responds directly to them and their most-asked questions. With a customer-centric design, your website will become more than an ad for your business. It will be a resource that they'll keep coming back to, and far more likely to convert your growing page views into sales.
With the multitude of digital touchpoints out there, customers don't necessarily distinguish between individual channels. It becomes all the more important for these channels to serve their purpose depending on what customers are looking to achieve. This means that every interaction in your overall digital experience needs to be just as good as the next to make sure that the needs of your customers are met no matter what channel they interact with your company through.
Conclusion
Maintaining a connected and intentional digital experience is the backbone of any business with an online presence. And this starts with the key building blocks that we explored. Put yourselves in the shoes of your customers to understand how every digital interaction impacts them.
Are you thinking about redesigning your company's website? Moonstone Interactive has you covered. Over the past 25 years, we've helped our clients design websites that drive results. Become one of our clients who have successfully revived the design of their website and grew their business today.