Website Content Management Expertise
Tips for Content Management
January 3, 2013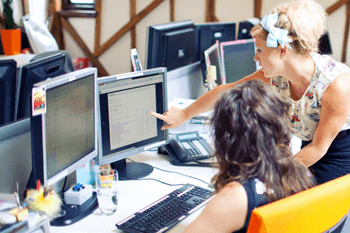 For years, websites were hand-coded with HTML. Then, along came a number of enterprise-strength website content management software solutions (CMS) that enabled companies to create dynamic looking pages, reduce costs and speed publication times. Plus, many of these solutions were surprisingly easy to use.
Moonstone Interactive is an expert at working with both open source content management software systems, such as Drupal and WordPress, and commercial content management systems such as Ektron CMS and Kentico, More importantly, Moonstone can help you decide which is best for your company by candidly discussing the features, benefits and costs associated with each website content management system.
Open Source Content Management Solutions Are More Popular Than Ever.
Moonstone uses a variety of content management solutions to match the needs of each client's website requirements and architecture. These include:
ASP.NET web content management solutions such as Ektron CMS and Kentico CMS – Both of these popular, enterprise-strength solutions improve operational efficiency, drive revenue growth and build customer loyalty.

Ektron CMS combines marketing optimization, website content management and social software.
Kentico is a flexible, all-in-one solution for site owners, web developers, and partners that's used on more than 6,000 websites around the world.

Open source content management LAMP-based solutions such as Drupal – This is a popular software for self-publishing smaller sites and is used by thousands of non-profits globally. It features an easy back-end that lets you publish a page in minutes.
Integrating custom features and custom applications with CMS packages – If you can't decide between the customized features of one website content management system vs. another, Moonstone can help you leverage the efficiency of a package while we support our clients' unique requirements.