What's Smart Content Management & Why Does It Matter?
Tips for Content Management
November 4, 2021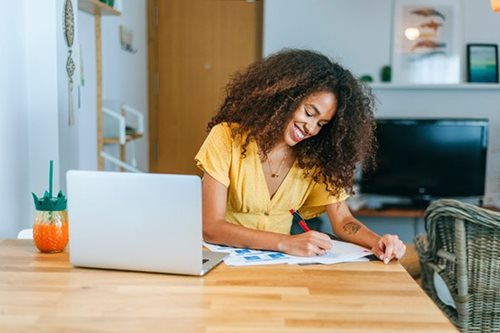 The digital experience is constantly evolving. The engines driving these experiences are content management systems (CMS). A CMS is a software application that is used to manage and publish content to your website. Choosing the right CMS is key to delivering a valuable digital experience to your users.
From the ever-growing network of physical objects with an IP address to AI-powered innovations like personal assistants and driverless cars, the digital revolution is constantly changing how we experience and interact with the digital world. More seamless digital experiences benefit both businesses and customers.
Have you ever felt like the content you encountered was reading your mind? That's the impact of smart content powered by CMS platforms and it's quickly becoming the new standard in marketing. CMS platforms need to evolve quickly to make users feel seen and valued throughout the customer journey.
Let's take a step back and see how technology advances are pushing for smarter content management to enhance customer journeys, activate your content, and garner key insights. Below we'll explore four key technology features and how they affect the impact of CMS.
Four Smart Content Management Technologies
CMS platforms with a search engine powered by machine learning will leverage the information users provide each time they submit a search query or click on a search result. These actions help measure content relevance and smart content management captures this data to continuously self-learn, improve search relevance, and enhance the user experience.
Leveraging machine learning and usage analytics data minimizes the need for manual fine-tuning of search rankings. Because relevance constantly evolves, content editors may struggle with the manual process of updating rules, adding synonyms, and promoting documents. A CMS with a machine learning engine will easily keep up with change through self-learning and self-tuning search.
The digital revolution has expanded how businesses harness data to target customers. While analytics used to only recognize customer demographics; now they can also recognize the specific context in which those same customers browse and purchase.
Access to such data helps marketers identify what stage customers are at within their customer journey to increase engagement. Since the customer relationship doesn't end with purchase for most businesses, smarter content management can now facilitate the customers' transition into post-purchase touch-points, like customer portals and self-service systems.
The usage of contextual targeting isn't groundbreaking. However, as rules and regulations around identity and privacy become more stringent, contextual targeting has experienced a resurgence. It provides personalization beyond using personal information. It's a less intrusive method of understanding customers that steers clear of privacy issues.
Rather than using personal information to follow a user around the internet, contextual targeting places content within relevant environments. This enables marketers to make data-informed decisions that allow for more personal choices without infringing on personal privacy.
3. Recommendation Engines
CMS platforms provide the ability to label images, transcribe audio and video, and gather related content to simplify the authoring process. Smart CMS platforms enhance these tools and make use of new ones to create smart authoring interfaces.
A recommendation engine creates personalized user experiences by analyzing user and product data. It looks at past online behavior, user likes and dislikes, and other key information, and uses that data to supply personalized content or tailor buying or viewing recommendations.
Amazon and Netflix are some of the most recognizable examples of recommendation engines at work. Amazon and Netflix both provide relevant suggestions such as products and movies while you're exploring the platform. It's a win-win for both the business and the customer.
A recommendation engine helps marketers understand the actual performance of content. Then content creators can analyze how content is received by users, which tone resonates with which audience, and more. Some use cases are:
Audience Monitoring
Personalized Marketing
Social Listening
Chatbots
Customer Engagement Monitoring
Quality Assurance
4. Voice Marketing
Another successful type of smart content are conversational systems, such as:
Apple Siri
Microsoft Cortana
Amazon Echo
Google Home
The widespread adoption of these systems is an emerging and increasingly important way for retailers to market and sell their products. They will have to act quickly to prepare for e-commerce via digital assistant and to provide an intuitive and valuable shopping experience for customers. Leveraging smart content management will assist businesses in laying a foundation for conversational marketing by:
Centralizing content to ensure accuracy and consistency across channels
Considering how sites structure product catalogs and descriptions and provide access to key information quickly, including price, size, customer reviews, and past purchases
Providing highly personalized product recommendations by integrating purchase history into the new shopping experience and anticipating next actions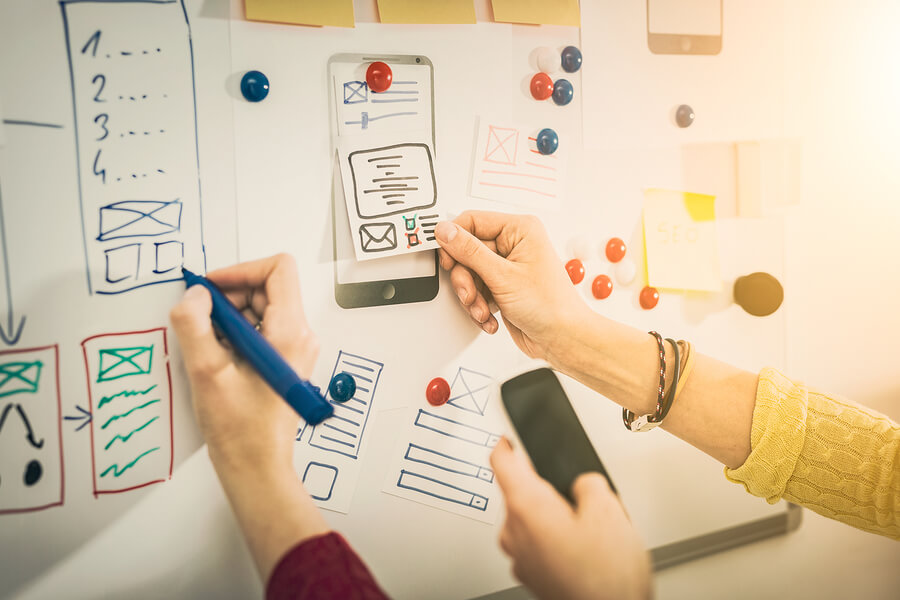 Four Ways to Deliver Smart Content
Now let's get much more specific and see how the digital revolution is transforming CMS into smarter content management so you, the marketer, can deliver content to maximize marketing efficiency. Here are four ways you can make your content marketing both smart and strategic:
1. Use a CMS that automatically audits your content library to identify content gaps and real-time opportunities.
Keep track of your content and identify top-performing content to repurpose as well as content that converts well and could be promoted again
Be aware of emerging trends, upcoming events, customer needs, etc.
Connect with stakeholders at your company to see what content resonates at what stages of the sales funnel
2. Use a CMS to maximize your keyword research and identify your content sweet spot.
Go beyond popularity and cross-check your keyword data with actual performance metrics.
See what content (yours and your competitors) has been effective in engaging searchers
Identify opportunities (new angles, curated content, fresh formats) and build on those topics
3. Use a CMS with an editorial calendar to improve collaboration and project management.
Be smarter in your planning with automated reminders and notifications
Be more systematic in your processes and give team members the ability to know and see what is happening in real-time
Elevate your content marketing to the enterprise level where the sales team, the c-suite, and more can log-in and see content metrics
4. Use a CMS with tools to automate social distribution based on audience profile.
Diversify your message based on audience and platform
Change the verbiage of your message to minimize audience burnout
Distribute at the right time for the right audience
Are you ready to dive into smart content? Take a strategic approach. First, see how you can use technology to make your content smarter. Then research and distinguish criteria for tools that will help you get there.
Select the Right Partner to Support Your Goals
Identifying the right data and tools for your business is a critical step to delivering an engaging and competitive digital experience. One of the first places to start is by leveraging data-based insights to ensure you understand your audience. The better you understand your audience, the more you can personalize your content with smart content management solutions.
Don't know where to start? Moonstone Interactive has over 25+ years of uncovering and delivering data-based insights that guarantee results for our clients. Our competitive intelligence gathering audits your website performance for data-based decisions, acquires a deeper understanding of your competitive landscape, and obtains insights about current user behavior.
Set up a consultation with our team. We'll show you how you can optimize your digital experience and stand out from the competition.