Content Management System Benefits for SEO
Tips for Content Management
June 29, 2016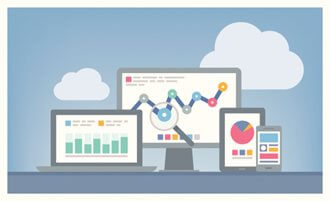 Did you know that a content management system can actually help to improve your website's search engine optimization (SEO)?
It's true. It's real. And it's easier than ever, if you know what you're doing.
The Benefits of Content Management Systems
for
SEO
First, a CMS can eliminate your dependence on technical resources for content changes. For example, for Moonstone Interactive's first website in the SF Bay Area about 20 years ago, it would take several days to several weeks to update the content for a certain page because our website developers had to find the time to do it over our clients' deadlines. Today, a content management system eliminates the need for technical personnel to edit website content.
Enable Non-Technical Personnel
Second, with intuitive content management systems like WordPress or Kentico, you can enable non-technical personnel to keep just about any website up-to-date in minutes, not days. It's quite easy for anyone with a login, a password, and a rudimentary knowledge of CMS to add new SEO keywords, title tags, and descriptions, as well as your latest personnel, case studies, blogs, new services, and / or new products.
Reduces Time and Costs
Third, using content management systems reduces both the time and the cost to keep your website content updated because you no longer have to outsource it to a third-party vendor. And adding SEO keywords is as easy as writing relevant content and filling in a few blanks on the new post or page.
Create Personalized Content
And fourth, using a CMS also lets you create personalized content for different visitor behaviors, such as directing them to a landing page to enroll in a webinar, a contact page to receive a free product demonstration, or a short web form to take advantage of a limited-time special offer.
Want to Know More About Content Management Systems? Ask The Experts
If you're not yet an expert in either content management systems or in SEO, get in touch with Moonstone Interactive in the SF bay area today. We invite you to contact us today.
Request a Free Consultation