Best CMS Implementation
Tips for Content Management
July 30, 2013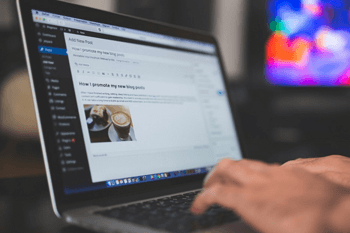 At Moonstone Interactive, we advise our clients to help them determine which content management systems (CMS) best fulfills their particular business requirements.
We can help you with several common questions, such as can you control who needs access – and who doesn't? Can you customize solutions to support your unique business or operational requirements? How will you interface with existing ERP systems or databases? Who will manage the migration process from your old site to your new one? And who can train your staff with the hosted content management solution that you choose?
We Guide You Through The Content Management Process.
Moonstone Interactive has created websites with the most popular and best content management systems. That's why we're the experts to help guide you, every step of the way, with these best practices:
Manage the migration process for an existing website – Whatever software you used to create your current site, we can help migrate it to a new hosted content management, licensed content management, or an open source content management solution.
Set up server configuration – This supports the content management solutions of your choice and integrates the CMS with your architecture so it works seamlessly when updating website content. This step may not be required with a hosted content management system.
Design information architecture to support your business requirements – Every company has different needs for CMS. We discuss your particular requirements and choose among a variety of content management solutions to fit them.
Set-up the document, content and image databases – Every website has a back room of different documents, pages, images, links, tools, plug-ins and widgets. We take care of all the details so you don't have to.
Build dynamic CMS page templates – Whether you want a dynamic page design or one that's simpler, we can build a template you can grow with.
Integrate custom databases and custom applications– Besides website content management, Moonstone looks at your entire website architecture to combine custom databases and customized applications so everything works like clockwork.
Set-up features, administrative process and workflow management – These parameters and processes will enable you to gain the optimal efficiencies from the best content management systems, depending on your site's size.
Configure membership and private content access – If you want to control your members' database and/or who has access to uploading content, we handle those details, as well.
Train for user adoption – After the site has been migrated with your choice of the best content management system, we can even train the employees you choose so they're up to speed with this CMS system.