Benefits of a Great CMS
Tips for Content Management
November 23, 2015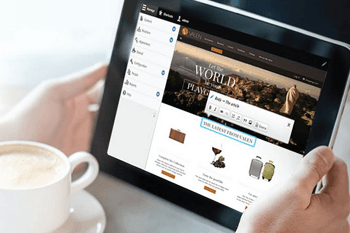 Building a website is something that your company should definitely hire a professional to do. You need to make sure that the site is both an accurate and powerful representation of your company, and has the technical foundation to deliver information effectively, for instance, mobile compliance, etc. Your business website is not something you should throw together in a template; it needs to be customized for your company, your business goals, and your visitors' needs.
While a customized website costs more to build, if your agency builds your website on an effective content management system (CMS) it can actually save money over time. An effective CMS provides an easy to use dashboard that enables you to update content, images and pages without technical programming knowledge. This can definitely save time and cost when you need to make updates. Thereby, you can easily keep your information current and actively promote campaigns or information that support your business goals.
We recommend selecting an effective CMS based on your website requirements, growth plans, target functional evolution, and who will be editing / approving website content. The greater your requirements, the more benefit from a more powerful tailored CMS. Moonstone offers three different CMS solutions, so that we can more effective support varying Client requirements.
A good content management system will be one of the best things you can invest in for your web presence. The Return on Investment of an effective CMS will be based on realizing the following type of benefits:
Reduce calendar time to update website content
Eliminate developer cost to update website content, images, videos and pages
Improve control of website consistency and approval workflow
Actively manage promotional campaigns on your website
Personalize messaging, campaigns, and/or offers to individual visitors based on source or behavior
Automate lead nurturing
The point of your website is to give your customers a place to find out more about you and to introduce yourself to a whole world of new potential clients or customers. In order to give those site visitors the best possible experience you need to make sure your site is always up to date in both design and content. That is why having a CMS that is easy to use can make all the difference. No matter what you need changed on the site you can do it in a matter of minutes from your office rather than having to call your web agency to update the site, and potentially losing out on the best timing because they can't do it for a few days or weeks.