The Benefits of Content Management Solutions
Tips for Content Management
May 15, 2013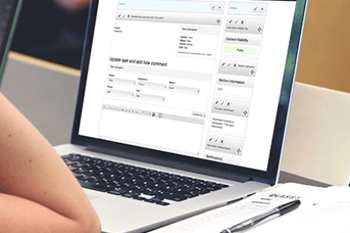 At Moonstone Interactive, we're experts in every phase of website design. We can expertly handle the initial architecture of your company's website to help you choose from among various content management solutions (CMS) to implement the particular platform or software that you choose.
Any website content management discussion begins with your website's architecture, including the design, planning, and particularly, the content management solutions which your employees will utilize to continually add new pages, update content and relevant links, upload images, documents, videos and podcasts, etc.
A Website Content Management Solution Can Update Sites Quickly And Effortlessly.
There are four benefits that Moonstone's website content management solutions offer for any company's website, to your employees, and ultimately, to your visitors:
Easier to publish content and faster to update it – Any of the content management solutions you choose will enable you to quickly and easily publish content to your site or update current content.
Lower cost to update content – Because your staff can update pages on your website through a user-friendly interface, you can eliminate the need for HTML programming, which can result in significant savings annually.
Distribute responsibility to non-technical editors – With a website content management solution at your fingertips, non-technical editors from marketing assistants to H.R. personnel to salespeople can add or update your site's pages in minutes, along with links, PDFs, images, and more, rather than having to wait days for programmers.
Enhanced controls through structured templates – You can realize cost efficiencies because of a reduced risk of inconsistently designed pages or broken links, which means you also won't have to fix the pages you just updated.
Efficiency of workflow management – A robust content management solution enables you to more efficiently manage workflow, including approval hierarchy processing, content update reminders, scheduling content releases, etc. All this so you can work more efficiently and manage your site with fewer everyday hassles.