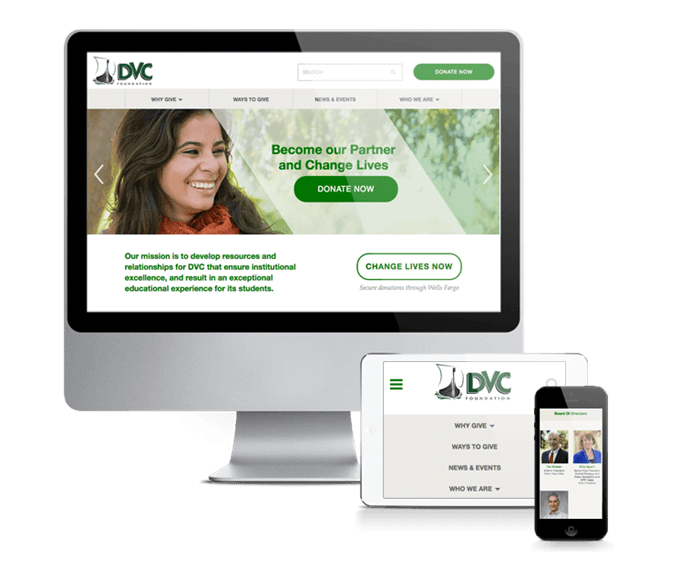 Website Redesign
Moonstone designed a professional and emotional website that captures the personality of the college and its students.
The website was not only full of information about the foundation and how to donate. It also shows how many student' lives have been impacted by the DVC Foundation through success stories and letters of gratitude from scholarship recipients.
SEO
Website Redesign
Writing Content
Hosting & Maintenance
Website Development on Kentico CMS
Responsive Development
Online Payment Gateway with Authorize.NET
Goals & Objectives
Improve brand image
Support donor development
Increase visibility and site visitors
Increase leads and online donors
Reduce marketing campaign costs
Provide transparency
Implement easy to use CMS
DVC's original website consisted of very limited content at only 1-2 pages. Moonstone was hired to redesign the look and feel into a new design that would evoke emotion from the audience. We wrote content for the entire website —turning the 1-2 pages into a full website of 20 pages (with 4 SEO targeted pages) and developed on a platform that was easy to update and maintain.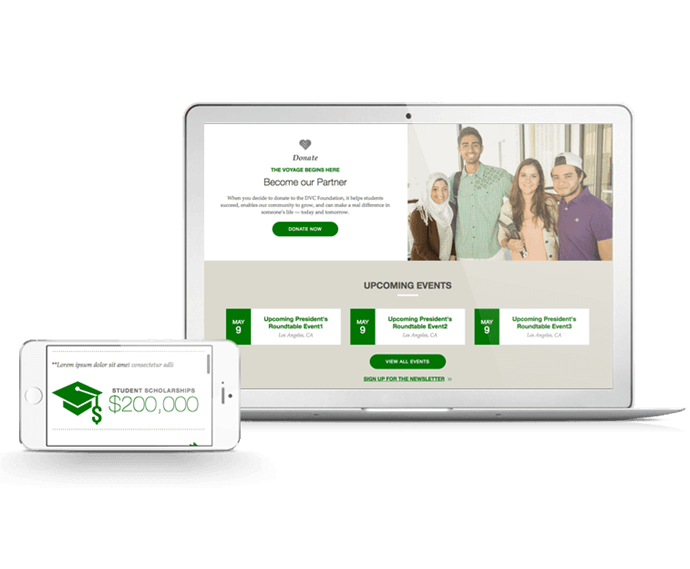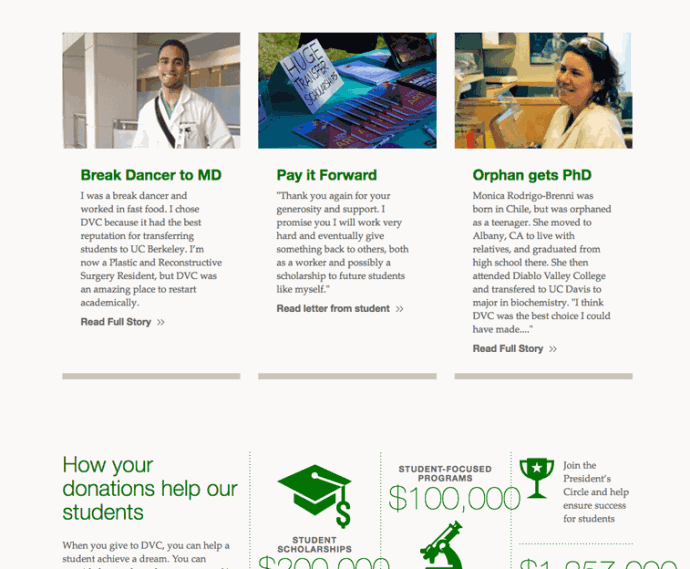 Accomplishments
DVC now has a website that they're proud of.
The design is professional and modern. The proprietary images on the site show the personality of the college. The content is informative, tells you about the foundation, and tells the stories of the students and the impact the foundation has made in so many of their lives. The new website has been a huge success with page views increased by 780% and unique page views increased by 677%.